Press
Mary Higgins Clark's Daddy's Gone A Hunting Gives Sneak Peek of The Killing Script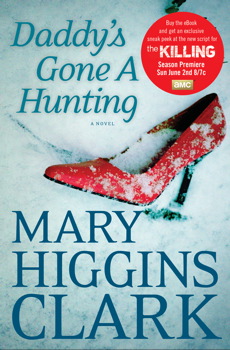 AMC teams up with Simon & Schuster to bring you another chance at getting a uniquely inside look at The Killing. Now through Sun., Jun. 30, when you purchase a digital version of Daddy's Gone A Hunting, you'll also receive a glimpse at an extended section of the script for The Killing's Season 3 premiere.
In the latest novel by New York Times bestselling author Mary Higgins Clark, the "Queen of Suspense," a dark secret from a family's past threatens the lives of two sisters. Step by step, Clark presents a perplexing mystery based on a puzzling question of identity and a fascinating cast of characters — one of whom may just be a ruthless killer. Click here to learn more about both Daddy's Gone A Hunting and the digital excerpt from The Killing's season premiere.
The Killing Season 3 premieres this Sun., Jun. 2 at 9/8c on AMC.
Read More