Uncategorized
Q&A – Tom Butler (Mayor Adams)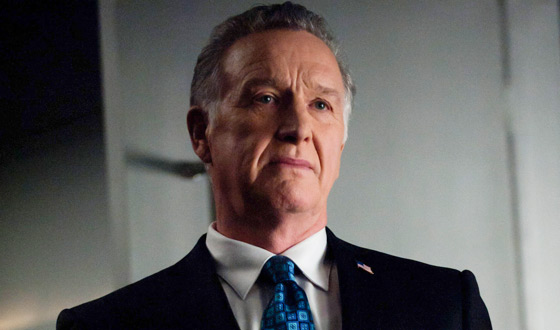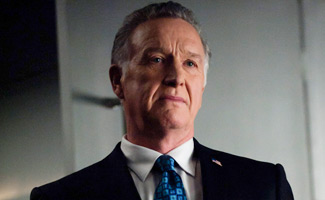 Tom Butler, who plays Seattle mayoral incumbent Leslie Adams on AMC's The Killing, shares who he thought Rosie Larsen's killer was and potential next moves for the mayor.
Q: At times during Season 2, Mayor Adams was a prime suspect. Did you tire of people asking if you killed Rosie?
A: I got a lot of it, and I loved that I was bound by secrecy. I'd say, "I'd love to tell you, but then I'd have to kill you too!" I would tease people like that. I felt like a spy almost.
Q: Were you hoping that Adams would end up being Rosie Larsen's killer?
A: I kind of thought that he wouldn't be. But my agent was really hoping that he was going to be the killer. He was going, "I hope it's you, I hope it's you, I hope it's you!" [Laughs] It would be a higher profile to have that at the end. Sometimes in Canada we're working in a bit of anonymity.
Q: Mayor Adams is shocked when he loses to Richmond. Did you want Adams to win?
A: I thought he was going to win. He was ahead in the polls! I was disappointed when he didn't, as both a character and as an actor. But you know what, maybe Adams will run for Senate now. He'll take Gwen's father's job. [Senator Eaton] can't be around forever. I've already been the President of the United States in a movie called Shooter. I get a lot of authority figures. Little do they know that I'm really a guy who grows tomatoes in his yard.
Q: Are you similar to Mayor Adams at all? Why do you think you often get cast as authority figures?
A: Maybe it's something about having a deep voice, and I can chew gum and walk at the same time. In real life, I'm far from that. I became an actor so I didn't have to wear a suit to work everyday, but it seems like that's all I get to do now. Sometimes I'll be playing these right-wing, badass-type guys, and people assume that that's who I am. Then they find out I'm closer to a hippie than an authority figure.
Q: What are some of your favorite moments on set from Season 2?
A: My scene with Kristen [Lehman] in Episode 209, where she threatens me with telling her father that I had come on to her when she was 14, and then I reply, "What, you think he didn't know?" It's a little creepy, but it sums up the seamy side of politics and shows what people will do to get ahead, which at the end we see with Richmond. Also, working with Mireille [Enos] and Joel [Kinnaman]. Every now and then, a couple comes along that just clicks. Twenty years from now, I'm going to be going, "Oh, yeah I worked with Joel and Mireille — back when they were young!"
VIDEO: Inside Episode 209 The Killing: Sayonara, Hiawatha
Q: Who did you think killed Rosie?
A: About halfway through the season, I thought it was Jamie because of the bones planted at the waterfront construction project. Why would the bones be planted there by Adams? It had to be somebody that would screw it up. And I also thought Jamie was implicated because he'd do anything for Richmond. We actually had a poll, and I put a ballot in voting for Jamie. I had no idea about Aunt Terry doing it though. It shocked the hell out of me!
Q: You've had a long and illustrious career in TV and movies. What role are you most recognized for?
A: Back in Toronto, I'm more known for theater and political plays, especially one about the House Un-American Activities Committee and one about the Spanish Civil War. Those were ensemble pieces, and they reveal parts of history that people too often forget. Those I'm very proud of. In terms of film and television, it depends on whatever I'm working on. I worked on Mayor Adams for a long time, and it was nice to have something to tell my mother to watch!
Q: What was your mother's take on the show?
A: She thought Holder is too scruffy! She's a proper Englishwoman, and her father was a police detective, so he wore a shirt and a tie everyday. To see Holder with a cigarette and his attire, she was like, "He looks like he does drugs," and I said "Mum, he did do drugs. He's recovering." But she quite liked the show, and the rest of the family got a big kick out of it.
Click here to read an interview from Season 2 with Billy Campbell, who plays Mayor Adams' electoral challenger, Darren Richmond
Read More