Press
Jamie Anne Allman on Killing Rosie Larsen; THR Interviews Joel Kinnaman and Brent Sexton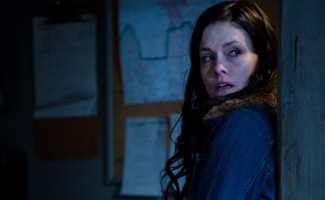 This week, The Hollywood Reporter talks to both Joel Kinnaman and Brent Sexton about career highs, while Jamie Anne Allman talks some more about her character killing Rosie Larsen. Read on for more:
• Joel Kinnaman tells The Hollywood Reporter about acting with Mireille Enos: "It's my favorite work relationship I've ever had… She makes acting look so easy."
• The Hollywood Reporter sits down with Brent Sexton, who says that auditioning for Alexander Payne's Sideways was a turning point in his professional life.
• TVLine interviews Joel Kinnaman about shooting Season 1, Episode 11, "Missing," and whether Mireille Enos' Sarah Linden would return for a possible Season 3.
• IAMROGUE.com asks Jamie Anne Allman about not knowing until the end that she was the killer. Her response: "For me I would have loved to know, but I think that it still worked out with me not knowing."
• HitFix considers placing Mirielle Enos on an Emmy ballot in the lead actress category.
• New York magazine features Joel Kinnaman in a trailer for Easy Money (a.k.a. Snabba Cash in Swedish).
• The Washington Informer includes The Killing on a list of 12 TV shows worth another look, remarking how it "glues viewers to their seats for two seasons."
• Wetpaint examines the most shocking TV character physical transformations, including Mireille Enos' turn as Sarah Linden: "We never want to be in the same room with whatever makeup they use to transform the beautiful actress into a haggard homicide investigator."
• One of The Tampa Tribune's favorite redheads is Sarah Linden, played by Mireille Enos, who "took advantage of the pale-skin fragility of a true redhead to keep her character sympathetic and determined."
Read More