Press
Joel Kinnaman Talks to EW, USA Today and New York; Emmy Buzz for The Killing Builds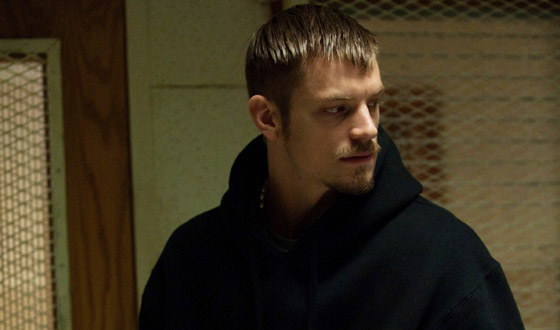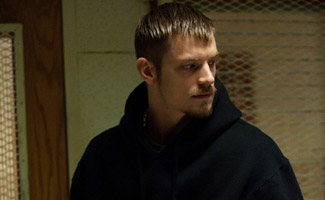 This week, Joel Kinnaman talks to Entertainment Weekly, USA Today and New York magazine. Plus, Emmy nomination speculation for The Killing cast from outlets including Entertainment Weekly,The Hollywood Reporter and Variety, and the Los Angeles Times examines Linden and Holder's relationship. Read on for more:
• Entertainment Weekly interviewed Joel Kinnaman about Holder's Season 2 trajectory and bringing humor to a serious show, and EW's Emmy nomination wish list includes Kinnaman in the best drama supporting actor category.
• USA Today profiles Joel Kinnaman, who says his new film, Lola Versus, was a welcome departure from his usual roles because "I'm a light guy. I'm not brooding or depressed. It was nice to try something new that's completely different in tone."
• New York Magazine interviews Joel Kinnaman about discovering Rosie Larsen's killer and the similarities between Stephen Holder and RoboCop's Alex Murphy.
• Joel Kinnaman speaks in-depth with Collider.com about Lola Versus and RoboCop. Kinnaman also talks to Movieline about why he decided the time was right to move to the United States from Sweden.
• The Associated Press calls Stephen Holder "an endearing eccentric infused by [Joel] Kinnaman with grit, nuance and the lone measure of comic relief in a series that otherwise is shrouded in gloom."
• The Los Angeles Times examines Sarah Linden and Stephen Holder's relationship in light of Mireille Enos and Joel Kinnaman's vibe of a "giddy, slightly bonkers brother-and-sister duo."
• The Hollywood Reporter chooses its front-runners for Emmy nominations, including Mireille Enos for drama actress. Meanwhile, the Los Angeles Times thinks a past nominee like Enos could land one of the leading actress nomination slots.
• Variety believes Mireille Enos and Michelle Forbes could be nominated for Emmys again this year.
• Mireille Enos chats via video with GoldDerby about finding out who Rosie's killer is: "When all of the pieces of the puzzle come together, it's such a sad, sad, tragic but great story."
• GoldDerby conducts a video interview with Brent Sexton, who characterizes Stan as "a guy who never gained resolution on his past. I think he carries massive guilt and shame for killing Lexie's father."
• Billy Campbell talks to Assignment X about the scene from The Killing pilot in which Mitch hears Stan finding out that Rosie is dead, calling it "one of the most amazing things I've ever seen on television."
• In preparation for the Season 2 finale, Salon provides a cheat sheet.
• Who killed Rosie Larsen? CNN assesses its own list of top suspects, from Jamie and Gwen to Aunt Terry and Chief Jackson.
• TV Overmind lists why it thinks Eric Ladin's Jamie Wright is not the killer.
• The Orange County (Calif.) Register is "betting heavily on a final last-minute twist" even though all signs point to Jamie as the killer.
• The Los Angeles Times cites The Killing as an example of the trend towards telling stories on TV "with an arcing structure that resembles chapters of an ongoing novel."
• For recaps and reviews of Season 2 Episode 12, "Donnie or Marie," check out Gather, TV Fanatic and Zap2it.
Read More