Uncategorized
Q&A – Mark Moses (Lt. Erik Carlson)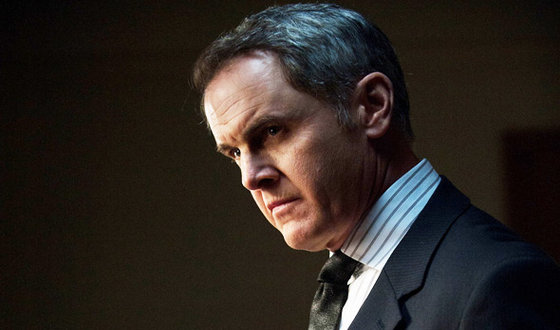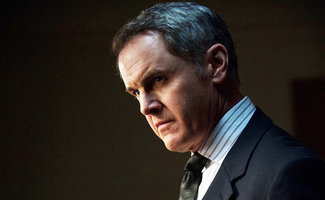 Actor Mark Moses, who plays Lt. Erik Carlson on AMC's The Killing, talks about the inspirations behind his portrayal and what Lt. Carlson would think of Duck Phillips (Moses' character from AMC's Mad Men).
Q: What was it like jumping in for the second season?
A: Everybody is great on the show, but it's always a little hard coming in. At the same time, that's exactly the position Lt. Carlson was in. As a character I couldn't come in tip-toeing around — Lt. Carlson was coming in to lay down the law. And it was great to join a great show.
Q: What kind of research went into your role as a detective on the show?
A: I was talking to Veena Sud about the character and we both had read Blue Blood by Edward Conlon, who was a Harvard grad that became a cop in New York City. This was a great novel to read because it went through his day to day life in the police force. He shows how being a cop can become a very difficult job. You can't care about people too much, and you realize that being a cop is a tough job that's not for everybody. I've also been talking to my cousin, who is a police lieutenant in Rhode Island. It helps to find out how it works, how much red tape is involved in any police force, and the drama of internal investigations and stuff like that.
Q: You also play Duck Phillips on AMC's Mad Men. What do you think Lt. Carlson would think of Duck Phillips if he were his boss?
A: I think he'd think Duck Phillips drinks too much! I think he'd probably like his aggressive attitude, but they're two very different guys. The other thing they share is that they both have the burden of the world on their shoulders a little bit. It's been great playing a detective as an actor.
VIDEO: Scene From Episode 203 The Killing: Numb
Q: In Desperate Housewives you play a criminal; in The Killing, a detective. Which side of the law is more fun to play?
A: Since playing Paul Young, I've gotten more bad guys. The fun thing about playing bad guys is that they always have some sort of plan, a secret you don't know about it. In Desperate Housewives, all I had was this secret about what was in a box. The Killing is very complicated and complex, which is another way you pull the audience in.
Q: Which of your roles do you most often get recognized for?
A: I've found that like Andy Warhol said, you're only famous for 15 minutes. On something like Desperate Housewives, once it was over, it was done in terms of recognition. With The Killing or Mad Men, people come up and say how much they love and watch the show, they're invested in the show.
Q: What are people's specific reactions to Lt. Carlson?
A: People would call me up and be like, "Oh my god, you were so mean to Linden!" Whereas I think Linden was lucky to keep her badge as long as she did. She's disobeyed orders and acted like a maverick, and it's not unusual for someone like Carlson to say, give me your badge. In terms of watching it, people have an emotional attachment and they're following her story and how difficult it is, but in actuality, he's acting how any lieutenant would act.
Q: You were the quarterback on your high school football team. How did you end up acting for a living?
A: It was very unusual how it happened. I really had no interest in getting on stage and making a fool out of myself, but I auditioned to make sets. Because they didn't have a lot of guys on stage, they made me a dancer in a musical called Li'l Abner, and I ended up getting bitten by the acting bug. I got on stage and had a great time, and the next year I auditioned for a bigger role and got it. It's a crazy job. One of my acting teachers at NYU said that if you can do anything else, do it. It's a very competitive business that's not for everybody — just like being a cop is not for everybody.
Click here to read an interview from Season 2 with Mireille Enos, who plays Sarah Linden.
Read More