Press
New Mireille Enos, Joel Kinnaman Interviews; Jamie Anne Allman Talks to The Insider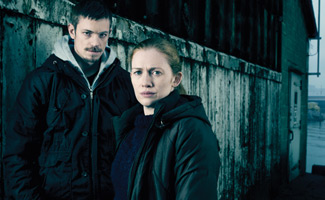 This week, Mireille Enos sits down with the Belfast Telegraph, Assignment X chats with Joel Kinnaman, and Jamie Anne Allman talks to The Insider. Plus, recaps and reviews of Season 2 Episode 6, Openings. Read on for more:
• Mireille Enos says all the fans that approach her feel like they're Sarah Linden's friend, according to the Belfast Telegraph.
• Jamie Anne Allman tells The Insider that a lot more about Terry's relationship with Mitch and Michael Ames will come out. "It's going to get nasty," she discloses.
• Asia's Status magazine speaks with Jamie Anne Allman, who lists some of the directors she'd like to work with: Martin Scorsese, Darren Aronofsky, the Coen brothers, Paul Thomas Anderson, and David Fincher, "to name a few."
• Ology reviews the new film, Lola Versus, and compliments "the surprisingly handsome Joel Kinnaman (The Killing does him no aesthetic justice)."
• TVLine reports that Eric Ladin will appear in the season finale of NBC's Law and Order: SVU on May 23.
• For recaps and reviews of Season 2, Episode 6, "Openings," check out Crave Online, Examiner, Gather, Paste, Television Without Pity, WhatCulture! and Zap2it.
Read More