Uncategorized
Q&A – Kristin Lehman (Gwen Eaton)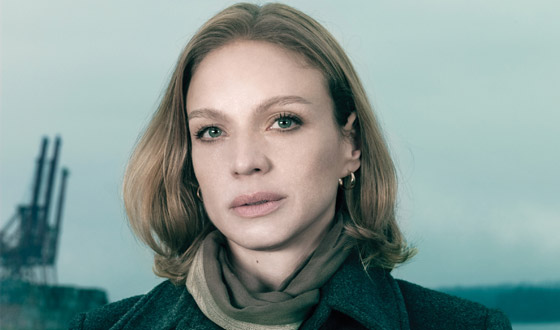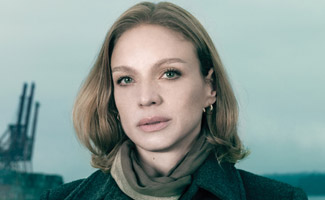 Kristin Lehman plays Gwen Eaton, Darren Richmond's campaign adviser, in AMC's The Killing. In an interview with AMCtv.com, she discusses how she feels about her character and how motherhood has influenced her acting.
Q: You've previously appeared on a number of TV shows. Has your prep for The Killing been different?
A: I love this character, and I haven't really truly loved that many characters that I've played. Gwen maybe has done some things that I wouldn't do, but I think I understand and have more compassion for her. I almost don't know that I've ever cared about a character as her in the same way.
Q: What are some of your favorite moments from Season 2?
A: I feel so unbelievably blessed because of the actors who I spend most of my time with — Eric [Ladin], Billy [Campbell] and Alan [Dale], who plays my father on the show. We share a lot of laughs. I also worked a bit with Mireille [Enos] and Joel [Kinnaman] this year, so getting to work more with them was great. It's always exciting to see the way other people work, and it was such a joy to go to work every day.
Q: Jamie Anne Allman said, if she could play another character on The Killing, it would be Gwen. If you could play another character, who would it be?
A: She told me about that interview, and it got me to thinking about what other character I would play. I think I would be drawn to her role too. I feel like mostly it's Gwen that I would want to inhabit, but Terry is such a rich character, and it's a testament to the strength of Jamie's work. Looking after those boys is something that I strongly relate to as a mother, and I think playing Terry would be a rewarding character study. She's extremely complex. I think I'd either be Terry or Darren Richmond.
VIDEO: Gwen Eaton: Inside The Killing
Q: Last season you talked about your earlier career as a classical dancer. Does your dance training ever help you as an actress?
A: It does! Maybe it's a personality thing individual to me, but actors always benefit from body awareness. The only way to really portray a character and tell a story well is to be flexible internally. And one of the ways we're blocked as actors is being aware of where our bodies are carrying tension. If you're going to be alive and present you need to know what's going on with yourself physically and I feel like for me the way I carry myself is directly related to my dancing experience, so I'm grateful.
Q: You grew up in Vancouver. Did you discover anything new about the city from filming there?
A: I relate almost entirely with location and I feel like this city is used so beautifully on the show. I got to go to places that I either hadn't been to for a while or never got to go to. I have this really lovely relationship with the city, and I really feel it as part of my creative work. I feel a different appreciation than if I hadn't worked on this really beautiful story here.
Q: Has having a child changed the way you approach your role?
A: From a practical perspective it certainly changes — I have less time to devote to learning lines. But I think that motherhood has made me a richer or deeper person and I'm hoping that translates into the work as well. I'm a better actor because I'm a mother, I think.
Q: Your character has generated a lot of talk on The Killing Talk forum. Do you ever read fan theories and opinions about Gwen?
A: You know what, I don't spend a lot of time doing that. Last season I made the mistake of seeing something negative that was posted on my IMDb page. I thought I would never ever read anything again! It's like they don't realize that there is an actor playing this role and they really project everything on to you. This whole sort of really complex fear of what a woman, and a woman given power in particular, can do if left unchecked, it hasn't changed too much from Greek tragedy. Those archetypes like Medea, Lady Macbeth, etc., those are imparted with real things from our human consciousness. If you're not a victim and you don't need help, then you're definitely seen as a threat as a woman.
Click here to read an interview from Season 2 with Billy Campbell, who plays Gwen Eaton's boss, Darren Richmond.
Read More