Uncategorized
Q&A – Mireille Enos (Sarah Linden)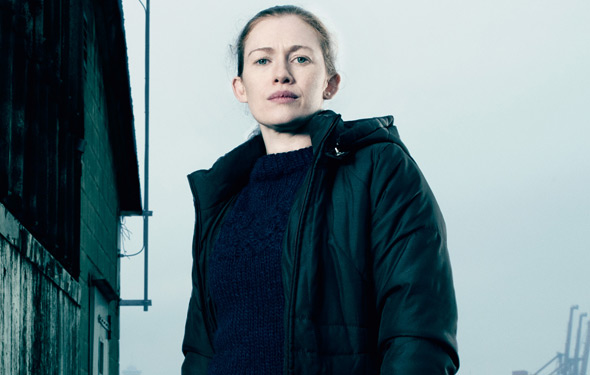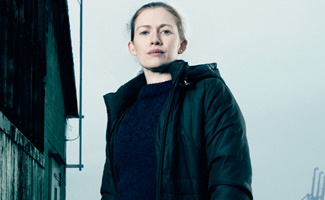 Mireille Enos returns as Sarah Linden in Season 2 of The Killing. In an exclusive interview with AMCtv.com, she talks about collaborating with the show's writers and why she still hasn't watched the Danish version.
Q: When filming on Season 2 began, did you find it difficult to get back into the mental state that Linden was in when the show left off last year?
A: We kept having to remind ourselves about the time on the show. We were all really fond of each other after having spent over a year working together, and sometimes we would find ourselves falling into these familiar warm rhythms and have to remember that's not appropriate — we're only supposed to have known each other two weeks! So that was a bit difficult.
Q: What was different for you this season?
A: It's been a continuation — we picked up right where we left off. Last year was exciting because it was new, but there was also the anxiety of like, "Well, did it work?" This year we know that the formula works and there is kind of a calm about that. There haven't been any surprises about working together and letting the story unfold, and I think the writers have done a really incredible job this year.
Q: Was there anything specifically you did to get your mind back into being Sarah Linden?
A: I just read the first script and it all kind of came back.
Q: You've previously said that you didn't watch Forbrydelsen so you could better create your own version of Sarah Linden. Now that you've established your own take, do you plan to watch the show?
A: I still haven't watched it! We're telling our version and it seemed smart for me last year to not watch. Maybe after I'm totally done with Sarah I'll go back and watch it, but for now it's better that I keep my head in our story.
Q: What was it like meeting Sofie Grabel, who plays your role in Forbrydelsen and had a guest role in the Season 2 premiere?
A: She's a wonderful girl and we had a great time together, but we didn't talk about the character!
Q: Are you the type of actor that lets the writers do their thing or do you sometimes give a little feedback and try and tweak something for your character?
A: This is a really an incredible group of writers — the first drafts of the scripts are always amazing. But also it's a collaboration, and if you have questions about something, and you have a conversation, the scene will end up evolving.
Q: Do you worry about being typecast as a detective?
A: So far nobody has attempted to typecast me and I've been really very lucky. This summer I did two different movies, and both roles were very different from Sarah and very different from each other.
Q: Do you ever find yourself intrigued by the lifestyle and mentality of a detective?
A: I think it's fascinating. It's kind of part of human nature to want to know the truth or want to be in on the secret. For stories that focus in on that — like whodunits — it's easy to get drawn into.
Q: Do you find yourself getting recognized in public more?
A: It's been really wonderful to have been recognized in the acting community for being a part of such a great show and with the nominations and other roles that I'm now being considered for. It's been very exciting to find myself in those rooms with other actors that I respect so much.
Click here to read an interview with Mireille Enos from Season 1
Read More