Uncategorized
Q&A – Eric Ladin (Jamie Wright)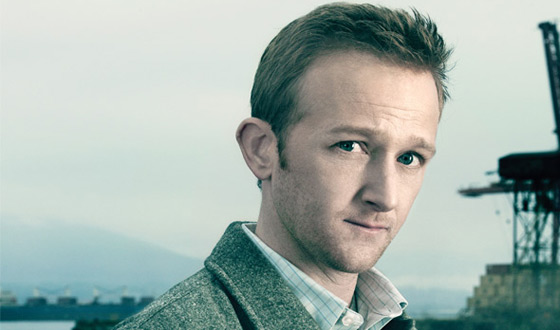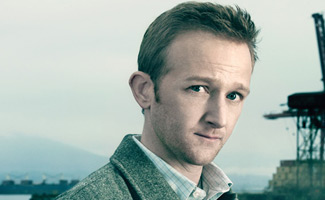 Eric Ladin plays Jamie Wright, mayoral candidate Darren Richmond's campaign manager on AMC's The Killing. In this interview with AMCtv.com, Ladin talks about the similarities between acting and politics and his deep love of social media.
Q: In Season 2, Jamie provides support for Richmond's personal life more than his political life. How does that affect your approach to the role?
A: It doesn't really change my approach, but people might see Jamie a bit differently because in Season 1 they only saw him at work. Just like anybody, you're different at work than you are at home.
Q: Jamie is an interesting take on the political operative. Have you taken any inspiration from real-life political deal-makers?
A: I read some books and tried to track down and speak to some political advisers and strategists. There's one book in particular called How to Rig an Election by Allen Raymond — it's a good example of somebody who learned at a young age what it's like behind the scenes of a political campaign. I took specific stories out of that book and spoke with the author briefly over the phone, and I tried to translate them into Jamie's life and shared a lot of them with Veena [Sud] and the entire writers' room.
Q: Have you ever had any political aspirations yourself?
A: Maybe somewhere down the line, but not right now. It's really not a world that is that attractive to me. The more I learn about it, the more I realize that it's very similar to what we do: It's a lot of storytelling and gamesmanship.
Q: Jamie tries to lift Richmond in Episode 4. Tell us a little bit about that. Was that a one-take scene?
A: Oh no, definitely not. My back hurt for about a week after that. We did that for half a day, and Billy was doing his best to help me out and go method by becoming fully dead weight, even though in real life he has two working legs and was free to help me! It was choreographed for sure, but we wanted to make sure it came across as a little messy and un-choreographed.
Q: Do you think you could lift Billy Campbell in real life?
A: I probably could lift him momentarily. But he's a large man so it would be difficult. I could probably get him over my shoulders for, like, a four count.
Q: You also play Betty Francis' brother William Hofstadt on Mad Men. Which character gets you more recognition on the street, Jamie or William?
A: It's been Jamie… And I think a lot of that has to do with the fact that it's on air right now. But I do have quite a few Mad Men fans out there, because it's so special.
Q: Not only do you have your own website, you have your own YouTube channel, Twitter account, and Flickr account. Have you always been a web-friendly guy?
A: I'm kind of a tech nerd. I've always liked technology and electronics. I also just made the plunge to Facebook, but I prefer Twitter.
Q: Do you share content related to The Killing on those sites?
A: I do. I try and tweet towards the end of the week about The Killing — a lot of my followers are The Killing fans, and people always want pictures from set and stuff like that. I would like to share more things about The Killing, but now that we're just finishing up [Season 2], I have to be very careful about what I share!
Q: Jamie generated quite a bit of activity on The Killing
Talk forum last week. Do you follow what fans and media say about your character each week?
A: I didn't know that Jamie was such a talked-about character. I try not to read too many things and stay clear of it. As an actor, even if you try to distance things, sometimes you might read one or two things that could subconsciously influence the choices you make. And that might not be the best thing.
Q: In your Season 1 interview with AMCtv.com, you mentioned that you and Billy Campbell are close. Has he ever taken you out sailing?
A: He hasn't yet! He's building a boat, and I told him I want to go on the first voyage and he said I can be there. It's in Nova Scotia right now and might be ready to set sail in the late summer. So I might have to go with him.
Click here to read an interview with Eric Ladin's friend and co-star Billy Campbell.
Read More