Press
TV Guide Previews The Killing's Second Season; Marin Ireland Joins the Cast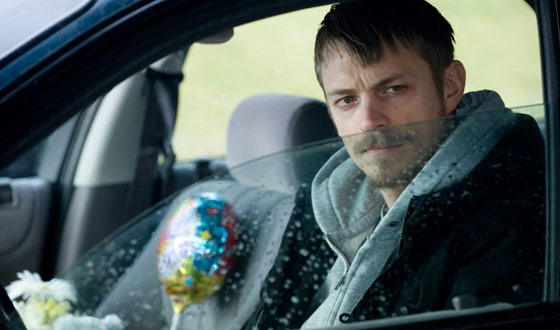 This week, TV Guide previews The Killing's second season, and news that Marin Ireland has joined the cast. Plus, reports that Joel Kinnaman is in talks to star in the upcoming Robocop remake. Read on for more:
• TV Guide previews The Killing's new season, with Veena Sud teasing that the drama will return to the casino, "where there are profound revelations of what happened to Rosie on her last night." (No Link.)
• TVLine reports that Marin Ireland is joining the cast of The Killing as Liz, the previously-mentioned but as-yet-unseen sister of Joel Kinnaman's Stephen Holder. Broadway.com, Cinema Blend, The Hollywood Reporter, TheaterMania.com and TV Guide also picked up the item.
• Deadline reports that Joel Kinnaman has been offered the title role in the remake of Robocop. Entertainment Weekly and The Hollywood Reporter also covered the news.
• The Hollywood Reporter reports on The Killing's Saturn Award nominations from the Academy of Science Fiction, Fantasy & Horror Films. The show received a total of four nominations.
• Just Jared has photos of Joel Kinnaman arriving at the airport in Vancouver.
• The Detroit News reviews the Blu-ray release of The Rocketeer and praises Billy Campbell, who was "pitch-perfect and looked fantastic in the jacket, boots and helmet."
• The Post-Standard reports that Fat Kid Rules the World, a film featuring Billy Campbell, will be screened at the South by Southwest Film Festival later this month.
Read More