Press
Entertainment Weekly Deems Joel Kinnaman Cool; Grantland Chats with Eric Ladin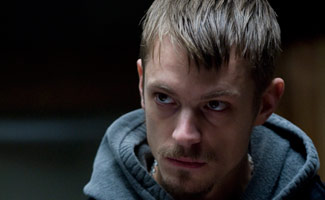 This week, Entertainment Weekly hails Joel Kinnaman's performance on The Killing, and Eric Ladin sits down for an interview with Grantland. Plus, the Arkansas Democrat-Gazette looks ahead to the return of The Killing this spring, and reviews of Joel Kinnaman's latest movie. Read on for more:
• Entertainment Weekly poses the question "You know who's cool?" and answers it themselves with "Joel Kinnaman," calling his performance in Season 1 of The Killing "broody perfection" (No link).
• Grantland interviews Eric Ladin about his career thus far, including reading the pilot for The Killing and how he "made sure I was going to be a part of it."
• The Arkansas Democrat-Gazette highlights The Killing's Apr. 1 return, noting that "the producers promise to make the pacing quicker and actually reveal the killer in the final episode" (No link).
• ComingSoon.net reviews Joel Kinnaman's new movie, Safe House, and compliments the film's last act for going "a long way towards making up for some of the film's earlier shortcomings, especially when Joel Kinnaman [appears]." Cinema Blend agrees, noting a scene late in the movie featuring Kinnaman is an indication that Director Daniel Espinosa has "better work ahead of him."
• TheHDRoom reports that The Darkest Hour, a film starring Joel Kinnaman, is coming out on Blu-Ray 3D, 2D and DVD on April 10.
Read More