Uncategorized
Q&A – Thomas Golubic (Music Supervisor)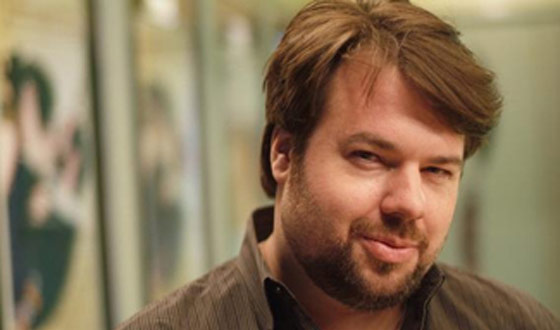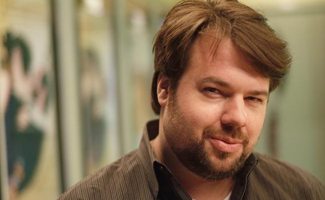 Thomas Golubic is the Music Supervisor for The Killing. In an exclusive interview with AMCtv.com, he talks about his process for selecting music, how he puts himself in the shoes of a character, and why he can't choose just one favorite musical artist.
Q: What is your process like for selecting the music for a show?
A: Well, it differs on different projects. For The Killing, I'll look through the scripts, mark spots that I think music may be, and send emails off to the showrunner [Veena Sud] to ask. She'll respond to those notes and send them back saying "yes, yes, no, no" depending on the scene, and then I'll deliver music to the editors to cut in. If the scene holds up, I go ahead and clear the music rights for use in the series.
Q: You also chose the music that's included on the Jamzzz tab on the computer in Rosie's Room. How do you put yourself in the shoes of a character?
A: Veena gave me some very detailed notes about the character of Rosie — what she was like, the kind of stuff that she would read. A lot of the songs that we selected for Rosie's room really have a sense of somebody looking through a window who sees that there's a big outside world and is eager to get out into it. There's a real sense of escape to a lot of them. I think that having music that's a little bit older than her age is part of that. She had a real sense of herself, and to have that snatched away just adds a whole other level of tragedy.
Q: How do you think music helps trigger an emotional response from viewers?
A: The score is really doing the heavy lifting as far as building a sense of anticipation. One of the great things about [score composer] Frans Bak's music is that he has a myriad of different approaches to creating tension and suspense. Some of the magic of his score is its ability to find lots of different ways to bring you to the edge of your seat while at the same time not wearing out its welcome. If you think about horror films, a lot of times they'll throw scares at you all the time and you can get really worn out. I think the sophistication and the beauty of Frans' music really lets you feel the different nuances of fear and intrigue in compelling ways that are then personalized by the different characters which are introduced.
Q: If you could describe Linden and Holder as musical genres, what genres would they be?
A: [Laughs] That's interesting! Holder seems like he's in the hip-hop realm, probably moody hip-hop actually. If we want to be honest about the kind of character he is, he's almost like a band like The Weekend who are very progressive, kind of moody, a little bit down tempo, but definitely in a very street-wise and honest approach to what life is like in the modern world. Linden is tricky because I always view her as someone who never allows herself to escape through music. Music is a kind of luxury that she doesn't have space in her world for, so it's hard to imagine what kind of genre would fit for her. I always think of a band called The Cinematic Orchestra to be like her. They're jazz-based, but there's a moodiness to them, there's a sense of the weight of life to them.
Q: Has music always been an important part of your life?
A: My dad was a marine biologist, and he traveled a lot — sometimes it was Brazil, sometimes it was Africa, sometimes it was Europe. Whenever he would travel, he'd bring home a musical instrument from wherever he'd been, so we would all play with them and have them around the house. I never really took up any of them, but I did get into DJing, and the records that he would leave for me were a huge part of my upbringing. When little kids miss their parents, you usually find ways of connecting with them, and I think records and music were the way I connected to my dad.
Q: Who is your favorite artist of all time?
A: It's impossible to choose! For people in the 1800s, I'm sure it all started with Mozart and Bach and went on from there, so who's the equivalent of the modern Mozart or Bach? It's probably The Beatles or Radiohead, but then that denies all the great hip-hop and jazz that I grew up with. It's impossible to say. There are so many favorites, but I think that there are lots of foundations. Marvin Gaye records were hugely important to me, The Beatles records were hugely important to me. It's endless, and that's the greatest thing about my job: I don't have to play favorites.
Click here to read an interview with Thomas Golubic about Breaking Bad
Save
Read More