Press
Veena Sud Talks to Written By Magazine; Season 1 DVD Release Date Announced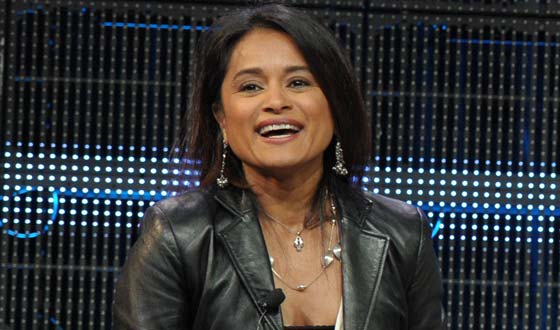 This week, Veena Sud talks to Written By magazine about the series, and there's news of the Season 1 DVD and Blu-Ray release. Plus, coverage of Patty Jenkins' Directors Guild nomination for her work on the series pilot, and one of Mireille Enos' former co-stars expresses his love for The Killing. Read on for more:
• Written By magazine features an extensive interview with Veena Sud as well as several of the series' writers and producers. Says Sud about her approach to the series: "I wanted to tell The Killing with the rhythm and tones of everyday life, the hesitations, and the silences, and the not-knowing-what-to-say."
• TV Shows on DVD reports that The Killing Season 1 will be released on DVD and high-def Blu-ray Disc on Tue., Mar. 13.
• Patty Jenkins has been nominated by the Directors Guild of America for her work on Season 1's "Pilot." The news was covered by Variety, the Los Angeles Times and TheWrap, among others.
• Female First discusses the multitude of Swedish actors on the big and small screens including Joel Kinnaman, who is "fast becoming a Hollywood favorite."
• Mireille Enos' Big Love co-star, Shawn Doyle, tells Starpulse that he watches The Killing.
Read More