Press
Patty Jenkins, Director of The Killing's Pilot Episode, Nabs DGA Nomination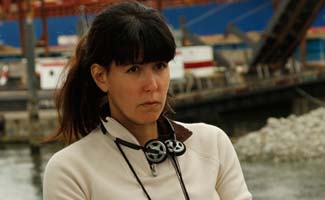 Earlier today, the Directors Guild of America announced their nominees for Outstanding Directorial Achievement in Television for 2011. The Killing's Patty Jenkins was honored with a nomination in the Outstanding Directorial Achievement in Dramatic Series category for her work on Season 1's "Pilot."
The nomination was one of two nods in the category for AMC: Vince Gilligan was also nominated for his work on Breaking Bad's Season 4 finale, "Face Off."
Gilligan and Jenkins will face off against Michael Cuesta (Homeland, "Pilot," Showtime), Tim Van Patten (Game of Thrones, "Winter is Coming" [Pilot], HBO), and Michael Waxman (Friday Night Lights, "Always" [Series Finale], NBC).
Jenkins is also nominated this year in the Movies for Television and Mini-Series category for her segment of Five (Lifetime).
The winners will be announced at the 64th Annual DGA Awards Dinner on Sat., Jan. 28 at the Grand Ballroom in Los Angeles.
Click here to read an interview with Patty Jenkins
Read More