Uncategorized
Q&A – Michael Bolton (Production Designer)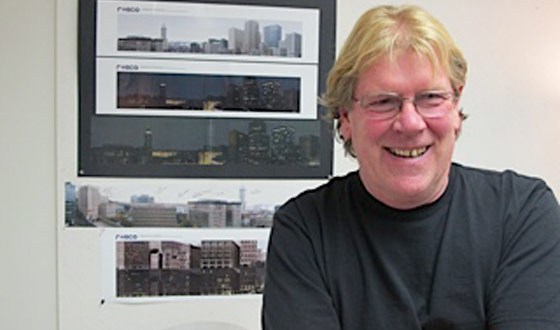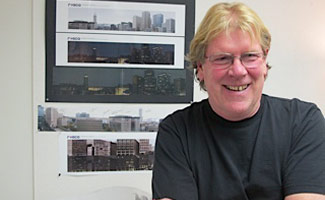 Michael Bolton is the Production Designer for AMC's The Killing. In this exclusive interview with AMCtv.com, he talks about how the look of the Larsen house reflects that family dynamics and how rain can look like tears.
Q: What are your key responsibilities as production designer?
A: My key responsibility as a production designer is to maintain the integrity of the script and to have a close collaboration with the producers, the cinematographer, and the director. Another responsibility is the general look of the picture and to make sure we don't stray off into doing things that we don't want. We've established a look which is grays and darkness; there are no real pulpy colors in this because it's a sad story. We're at a dismal time of the year in Seattle, so there are gray clouds and lots of rain. We do try to keep that feel by the environments looking like that.
Q: We see a lot of scenes in the Larsen home. How did you achieve such a genuine familial atmosphere?
A: During the pilot, the Larsen home was an existing location. Once it became a series, we decided it would be best for everybody that we build that on the stage because we can't keep going back and forth to a real location. This story is not only about Rosie's murder, but it's also about how it affects the family including siblings, and we wanted to show that the house is slowly falling apart because people aren't doing what they normally do. Each day, which is one episode, we get a little bit more disarray on the set. We try to think like the family. We try to be as real as possible.
Q: You've worked on an array of different movies from Final Destination 2 to The Muppets' Wizard of Oz. What's your favorite genre?
A: I've done horror, I've done murder mysteries, I've done period pieces, and they're all fun. They all have challenges and that's what I like. I don't want to just do horror pictures or just do crime pictures or just do comedy. As you can tell by my resume, I'm all over the map. They've all got their challenges, believe me. For muppets, everyone thinks "oh that's just puppets," and those are the hardest shows to do. For every film, I learn something new. You kind of become a jack of all trades and a master of none. You learn so many things.
Q: How do you manage to tell different visual stories through each set that you work on?
A: It all starts with the script. When I get a script, no matter what the show is, I read the script the first time through just the same as anybody else. I don't think about sets or think about the challenges and problems we're going to face; I just read it for the enjoyment. That helps me determine whether I'm interested in doing the project. The next time I go through it, I start looking for the problems or the solutions to problems like what will be built, what will be real, whether there are complicated effects that have to happen. So, every story is different, it just depends on the script. That, again, adds to the beauty of the job that I do.
Q: Do you use any special techniques to evoke emotional responses?
A: There's design both through the lighting and the cinematography, as well as through our work in the art department to emote these feelings. It's not always sad, there are some times where there's a little bit of levity, but generally that's built into the design. Rain running down windows is like tears, and we often see reflections. We use glass a lot, and sometimes we look through clouded glass as if we're a third person. All of these are carefully put in, they're not just accidents.
Q: Do you ever have to fight for really specific aspects like the color of a couch?

A: I don't think there's ever a fight. [Laughs] I think there's negotiating. What I often want to keep fighting for is integrity of the film to make sure when we are doing, let's say, a police procedure, it's as close and accurate as possible to what the police really do. This is a real show. This is a show that's real.
Q: Will there be any significant differences for Season 2?
A: The story. And I don't know what's going to happen. There's going to be many new challenges and many new settings. The script moves on, but the look of it hopefully will not change. It shouldn't change. I hope the fans continue to watch. In all my years of working, this is some of the best writing that I've had an opportunity to work with.
Click here to read an interview with The Killing's Costume Designer, Kate Healey
Save
Read More