Press
Mireille Enos Reacts to Her Golden Globe Nomination; Mark Moses Joins The Killing Cast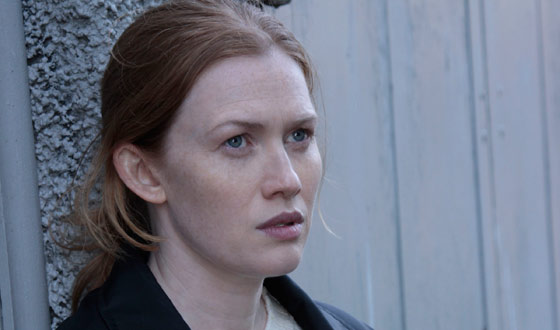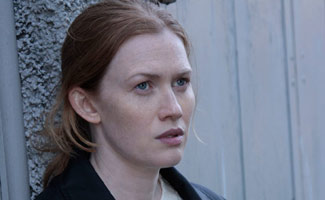 This week, The Hollywood Reporter gets Mireille Enos' reaction to her Golden Globe nomination, and also reports that Mark Moses will be joining The Killing cast during Season 2. Plus, Billy Campbell talks to Collider.com about the The Killing's second season, and the show is named to more year-end best of lists. Read on for more:
• Regarding her Golden Globe nomination this week in the category of lead actress in a TV drama series, Mireille Enos tells The Hollywood Reporter, "I wasn't expecting this at all. It feels really big. Now I need a really, really big dress." TVLine is "super-ecstatic" about the recognition for Enos, and USA Today also reports on the nomination.
• The Hollywood Reporter says Mark Moses, who plays Duck Phillips on Mad Men, will join The Killing for a multi-episode Season 2 arc.
• Billy Campbell tells Collider.com that The Killing's second season is "intense. The first few scripts have just been thrilling, so I'm well and truly looking forward to the rest of what comes." He also talks to Entertainment Weekly about his first movie, The Rocketeer.
• The Vancouver Sun included The Killing on its top 10 list, lauding the drama as a "TV rarity: a tightly wound, serialized murder mystery."
• New Zealand's Stuff names The Killing one of the year's best cop shows, describing it as "a wonderful character drama" and singling out Michelle Forbes' performance.
Read More