Uncategorized
Q&A – Kate Healey (Costume Designer)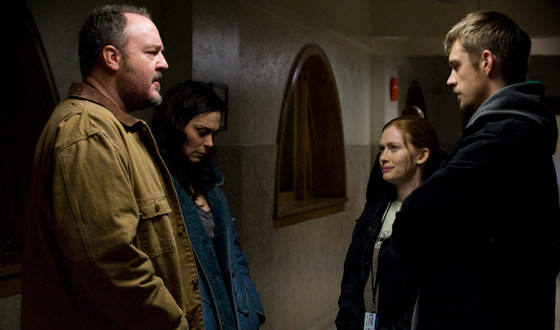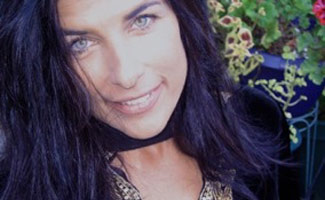 In an exclusive "behind-the-seams" interview with AMCtv.com, The Killing's Costume Designer Kate Healey talks about how various characters' clothes reflect their personalities, film-friendly outdoor fabrics, and why this costume department needs to have wetsuits on hand.
Q: Before The Killing came to America, it was a Danish miniseries. Are you a fan of that version?
A: Oh, I love the Danish version. The actors were great — it had a great look overall. I wasn't aware of the series before I was hired, but when they hired me for the pilot, I did research on the Danish version. I think the mood of it is very similar to ours — it's dark, lonely, and isolating. The rain is a major part of the series, and the color palette is very similar.
Q: The sweater that Sarah wears in the Danish version of The Killing became something of a national sensation. Why do you think that is?
A: I'm guessing that the sweater sensation in Europe might have something to do with the climate being very sweater-wearing friendly. I find that the woman who wears such sweaters is comfortable in her own skin and sure of herself without relying on pumping up her sexuality.
Q: We only see Rosie Larsen in flashbacks and photos. Is there a special way you dress her to set her apart from the living characters?
A: She's a little lighter. We put her in some pinks when we saw her in the first season; she also gets a little sparkle and rhinestone, so we set her apart that way.
Q: Where do you find the costumes for the show?
A: It's a little of everything. I do shop at vintage and used clothing stores, but I also buy new and then we distress and age it down. We're trying to give it a real look — people's clothes after several washings look so different, so we kind of age it quicker than normal to give it a lived-in look that you find in everyday people.
Q: Is it harder dressing contemporary people rather than historically styled characters like those on shows like Mad Men or Hell on Wheels?
A: The challenge is finding pieces that work within the colors of the show, within the textures of the show, and those are a bit grimy. When I'm picking a costume, I look for a lot of natural fibers so we can dye the clothes down. We give a lot of clothing a black overwash to make it a little sadder, and add that grey element we need for the show.
Q: How do you handle dressing actors for the rain?
A: We have multiples of each outfit, and we treat them with waterproof sprays. Not often, but sometimes, we've had people with thin wetsuits underneath their clothing so they don't go into hypothermia! You wouldn't think of that, but hypothermia is a real concern out here [in Vancouver] and it doesn't take long for it to set in, so keeping the actors warm and dry is a huge concern and it's difficult.
Q: Can't you just call a company that specializes in outdoor clothing?
A: Well, being on film means certain things won't work. Gore-Tex, for instance, is warm and waterproof, but Gore-Tex makes too much noise when the actors move around — it's not a film-friendly fabric! The clothes have to be quiet enough for the sound to come through, but most "quiet" fabrics aren't waterproof.
Q: Do certain elements of Sarah or Mitch's clothes betray parts of their personality?
A: Sarah's a very straightforward, no nonsense character, and she dresses for ease. She's in jeans, a sweater,and her coat — it works for the climate and the area and that's her character, too. She's not fussy. Mitch's sweaters are cozy and a little more nurturing, and she's got the family and the kids. And obviously, her daughter's been murdered, so there are some slightly askew elements.
Q: What's the hardest part about working on The Killing?
A: The hardest part is how quickly the story changes — there are new characters every week, new situations, and having to pull so many outfits together in such a short amount of time is very tough. But it's also part of what makes it so exciting.
To read more from Faran Krentcil on the costumes seen on AMC, check out the Mad Men Fashion File.
(Photo credit: Troi Gray)
Read More