Press
The Killing Nets 2012 WGA Nomination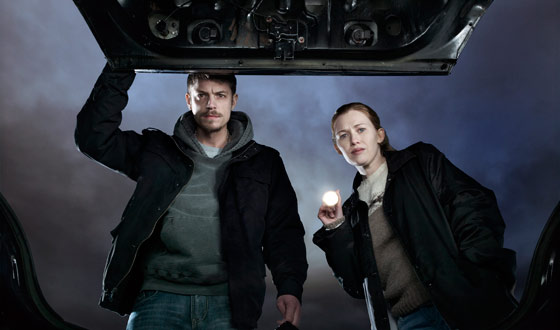 Today the Writers Guild of America (WGA) announced its nominees for outstanding achievement in television, radio, news, promotional writing, and graphic animation during the 2011 season. AMC's The Killing was honored with a nomination in the Best New Series category.
The Killing writers Linda Burstyn, Jeremy Doner, Soo Hugh, Dan Nowak, Nic Pizzolatto, Dawn Prestwich, Veena Sud, Nicole Yorkin, and Aaron Zelman were listed on the Best New Series nomination. Together they will compete against Showtime's Episodes, HBO's Game of Thrones, Showtime's Homeland, and Fox's New Girl for the prestigious award.
In addition to this nod, AMC's Breaking Bad received three nominations, one for Best Dramatic Series and two for Best Episodic Drama.
The winners will be honored at the 2012 Writers Guild Awards on Sunday, February 19, 2012 during simultaneous ceremonies that will be held in Los Angeles and New York City.
Read More