What You're Saying About Rosie's ATM Deposits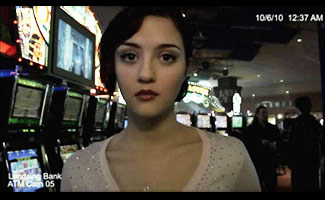 Fans of The Killing are still buzzing about Rosie's deposits at the Wapi Eagle Casino's ATM (Episode 12, "Beau Soleil"): Whose money is it, and how did she get it? Here's a sampling of what you're saying:
• "Terry is making money as an escort. So maybe Rosie was just depositing Terry's money for her." — mocrava
• "I can't wait to find out how she got that dough. Was she getting paid under the table from the casino as a beer/cigarette gal because you can see the casino sold that stuff? Cashing in chips from someone for periphery Beau Soleil services?" — Numba Won Fan
• "Is the account really Terry's? Did Terry set up the account for Rosie? Who knows?" — SenseofHumor
Be sure to explore The Killing Talk forum, where you can join a conversation or start a topic of your own.
Read More