Press
BBC Calls Season 1 "Superior"; Details on Upcoming Roles for Enos, Lehman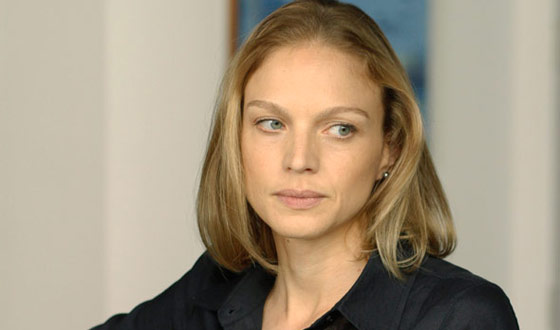 This week, BBC Worldwide checks out the Season 1 DVD set, a release date is announced for one of Mireille Enos' upcoming films, and Wetpaint and TVLine both have details of Kristin Lehman's turn as a guest star on ABC's Castle. Read on for more:
• BBC Worldwide reviews The Killing's Season 1 DVD set, calling the show "a superior thriller with nuanced performances and a suitably downbeat tone" and singling out the "standout" acting of Michelle Forbes. (No word yet on a U.S. release date.)
• Gangster Squad, with a cast that includes Mireille Enos, will open Oct. 19, 2012, according to Box Office Mojo. Collider.com notes there may be meaning behind the release date: "Warner Bros. believes it has an awards contender on its hands." /film concurs: "That would position the film as an award-season picture, and with that cast and a basis in true crime tales about the LAPD, it doesn't seem like too much to hope for a little award-season love."
• Wetpaint reports that the Castle episode with Kristin Lehman's guest star appearance will air Oct. 17; she'll play an insurance investigator who "has her eyes set on Castle." TVLine has photos of Lehman in the episode.
• WorldScreen reports that Kristin Lehman will guest-star on Season 3 of The Listener, a Canadian TV drama.
Read More