What You're Saying About Stan and Belko Beating Up Bennet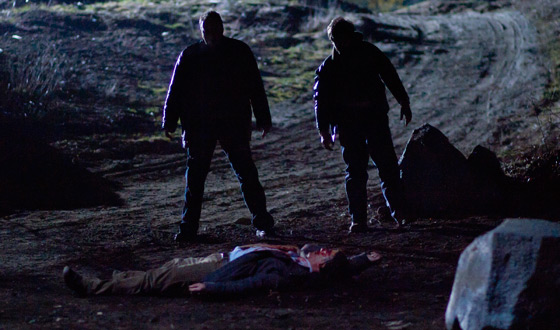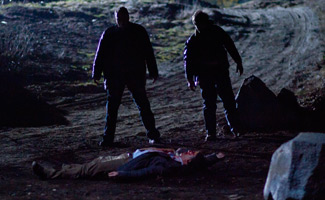 Fans of The Killing were shocked and horrified by Stan and Belko's attack on Rosie's teacher, Bennet Ahmed, in Season 1 Episode 9, "Undertow." Below are some of their reactions:
• "It was hard to see Bennet get hurt like that. I think that Belko may have something that he is either hiding or had something to do with Rosie's death. He is so strange, and his rage exceeded Stan's the night they brutally beat Bennet." — smithjamie1989
• "After seeing what happened to the teacher I felt so sad for him! This episode kind of made me mad to think that someone would kill an innocent man… all people do is gossip and believe what they hear!" — Marinela
• "I ultimately blame all of this on Linden. She should have never told Mitch anything because the parents were bound to go off the deep end, especially after seeing the actual crime photos (by accident, another supreme goof up) at the police station. Stan was a former mob member — the die was cast that Bennet was screwed." — Lorna Moir
Be sure to explore The Killing Talk forum, where you can join a conversation or start a topic of your own.
Read More