What You're Saying About The Shoes Found Inside Rosie's Locker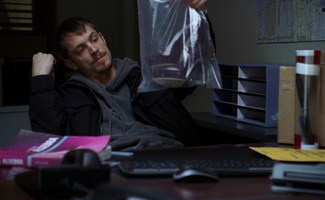 This week, fans of The Killing are discussing the expensive pair of shoes that were found inside Rosie Larsen's locker and how Rosie may have come to possess them. Here's a sampling of what people are saying:
• "Those Fabrizio shoes just do not look like a Rosie shoe. I cannot see her wearing them with anything she has been seen in, not her style, so I do not think they are even hers." — Spinner
• "The shoes do pose yet another unanswered question as to why they were in Rosie's locker, where she would go to wear them, when would she go to wear them, and of course, with whom?" — mocrava
• "The expensive shoes have to point to either Rosie being involved with a rich guy or being involved in some kind of dancing (a couple pics in her collage look like she's playing dress up)." — kanriverfest
Be sure to explore the The Killing Talk forum, where you can join a conversation or start a topic of your own.
Read More