What You're Saying About Rosie's Relationship With Jasper Ames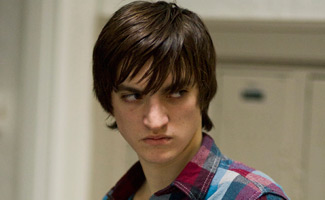 What was the nature of Rosie Larsen's relationship with her ex-boyfriend, Jasper Ames? Fans of The Killing have been discussing that topic with one another on The Killing Talk forum. Here's what some of them had to say:
• "Is there any chance Rosie was hanging around Jasper to get some dirt on his dad? Sterling mentions that Rosie had a secret relationship. Perhaps the secret relationship had Rosie doing some info gathering for one of the politicians." — Lan_Man
• "Let's not forget her $2000 Italian shoes. Did she try Jasper out because he's wealthy, and then dumped him because he's a schmuck and she's far more intellectually advanced than he is?" — Tom L.
• "I think Kris is a drug connection and Rosie buys drugs from Jasper. She is not dating Jasper." — Prvteye
Be sure to explore the The Killing Talk forum, where you can join a conversation or start a topic of your own.
Read More