Uncategorized
Q&A – Tom Butler (Mayor Lesley Adams)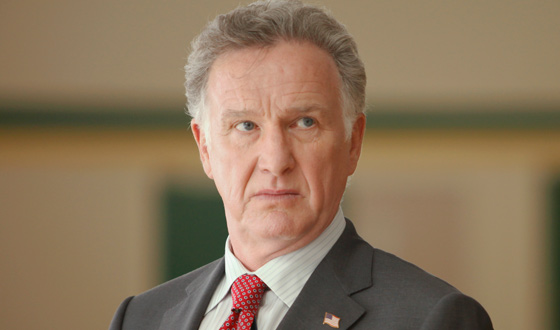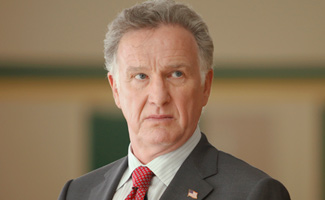 Tom Butler, who plays Mayor Lesley Adams on The Killing, is no stranger to politics: Not only has he played numerous politicians over the years, he's even dabbled in local politics himself. He spoke with AMCtv.com about playing authority figures, differentiating between Hollywood rivalry and political rivalry, and his competitive streak.
Q: What do you enjoy about playing politicians versus other types of characters?
A: What I do like to play is comedy, but I give good authority figure. It's funny, because I'm not an authority figure, though my daughter might say that I was. What I like about playing Adams is his public persona versus his private persona and how he enjoys the game. I like that he can smile one second and be devious the next.
Q: Was the way you played Mayor Adams influenced by any real-life politicians?
A: There are a couple of politicians, who I won't mention by name, that I sort of modeled myself on. They're very good at smiling in public, but they'll cut your throat behind the scenes. Not necessarily literally, but figuratively.
Q: How would you say you're most similar to Mayor Adams?
A: I grew up as a working class kid, too. Though I don't think I've stepped on as many people as the mayor has.
Q: Adams and Darren Richmond have a fierce rivalry. Have you ever had a rivalry with someone?
A: People think that actors who show up at auditions are all rivals. You know, I want to get the job, so we have a rivalry. But we're kind of like boxers: we're the only guys who understand what the other one is going through. I did have rivalries back when I was a jock in high school, and I do now when I play golf with my buddies. But I can sleep at night if I lose.
Q: Do you have a competitive streak?
A: Oh yeah. When I grew up I played sports. I only took theater arts as a Mickey Mouse course, but I was a football player and basketball player. I competed and won championships. I'm competitive, but I don't lose sight of the fact that what we do is not the cure for cancer. It's funny how people say, "Oh you're an actor, that must be exciting," but nobody ever says, "Oh you're a teacher, you're helping people learn."
Q: You have an extensive film and television resume. Was there anyone on the cast or crew who you knew from past projects?
A: Billy Campbell and I were friends from a pilot we worked on which didn't get picked up. Garry Chalk [who plays Sarah Linden's boss] is a friend of mine. And a lot of the crew, we know each other.
Q: Have you learned anything about the political process from being on The Killing?
A: I know about the political process from when I was in Toronto and was on the Toronto Arts Council Theater Committee. There was a building [that developers] wanted to tear down to build a high-rise. It was one of the first local theaters, so I sat in front of it with a handful of other people to prevent them from getting inside. We saved the theater, but I had to wrangle my way through city hall.
Q: So I take it you follow politics in real life?
A: Oh yes, I do. We have to. I vote every time and I talk to people about it. If we're willing to send people to fight and die and kill for us in foreign countries in the name of spreading democracy, the least we can do is exercise our democratic right.
Q: You've played a mayor, a president and a senator. If you had to run for one of these positions, which would it be?
A: Well, who's going to check on my background the most? I'm not allowed to run for president in the States, but to be mayor of a city, that would be interesting. It's local, and that's all about parks and schools and things like that.
Q: You live in Vancouver. Did you have to travel far for work?
A: No, I didn't. There were times when I could actually bicycle to work — it was great. And then other times it was a 30-minute drive, so in commuting time that's not too bad.
Q: Mayor Adams is always seen in a suit. What's your outfit of choice when you're not in character?
A: Usually I'm wearing shorts and ankle socks and a T-shirt, because I cycle a lot. I'm a big kid. I like to play.
Read More