What You're Saying About The Unseen Driver Who Picked Up Holder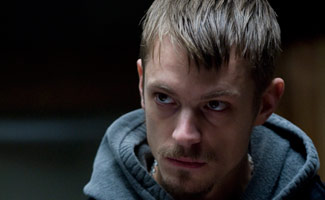 In one of the final scenes of the season finale of The Killing, Stephen Holder is seen climbing into the front passenger seat of a sedan and telling its unseen driver, "Photo worked. He's going down." Who was behind the wheel of the car? Fans of The Killing have been trying to guess ever since. Here is a sampling of what some of you had to say:
• "I think Drexler was in the car that picked up Holder in the end. Drexler has got the money to fake the photos." — Bryan B.
• "I don't think Gwen was involved. I think that Holder was getting into the car with Gwen's father." — Jizelle B.
• "I think its the mayor in the car with Holder. He's the only person that could have gotten Holder that job." — Dynelle S.
Share your own theories about who was picking Holder up in the Episode 13 Open Thread. You can also explore the entire The Killing Talk forum to join conversations about other Season 1 episodes and topics.
Read More