What You're Saying About The Pink Sweater Found in Discovery Park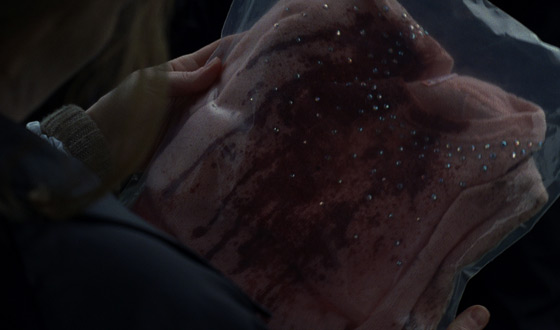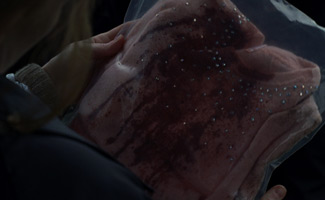 As encores of The Killing continue every Sunday night at Midnight/11C on AMC, fans are heading to The Killing Talk Forum to reexamine clues and leads as they try to figure out who killed Rosie Larsen. This week, fans are talking about the pink sweater found in Discovery Park in Episode 1, "Pilot." Here's what some of them had to say:
• "The pink sweater is found in the area of the chase and it is covered in blood. Where did the blood come from? The obvious answer is that the sweater was planted there so the body would be found… A sweater by itself without the blood would have meant nothing, but the sweater with the blood [was meant to] draw in the cops." — garytelecastor
• "One possibility is that the scene where Rosie is running through the woods did not happen on the same night she was placed in the trunk of the car. Maybe the blood on the sweater isn't Rosie's." — Gina24Lt
• "I think the blood pattern on the sweater looks for all the world like blood from a nose bleed, but i think I'm the only one. I have also worn a groove in the floor about how there is no way that sweater looked recently dry cleaned." — quilltr
Click here to join a conversation about Rosie's pink sweater. You can also explore the entire The Killing Talk forum to join other conversations or start a topic of your own.
Read More