What You're Saying about The Killing's Six Emmy Nominations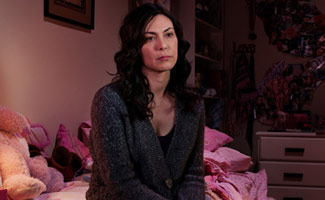 Last week, The Killing was honored with six Primetime Emmy nominations, including Outstanding Lead Actress in a Drama Series for Mireille Enos and Outstanding Supporting Actress in a Drama Series for Michelle Forbes. Fans have been hitting the web to talk about how excited they are and gush about their favorite The Killing actresses. Here's what some of them had to say:
• "The Killing is a great show. The writing, acting, everything. Mireille Enos should definitely win." — PennyM
• "SO happy that Michelle Forbes, a.k.a. Mitch, is nominated for Best Supporting Actress. She is truly an amazing part of the show." — Elinore H
• "So excited The Killing was nominated! Best show on TV right now. AMC all of your shows are worth watching… thanks for giving us great television." — lil ms T
Click here to join a conversation about The Killing's Emmy nominations. You can also explore the entire The Killing Talk forum to join other conversations or start a topic of your own.
Read More