What You're Saying About Stephen Holder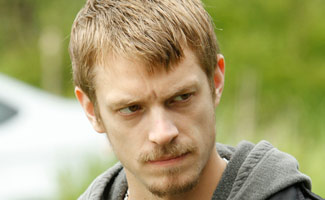 The shocking twist at the end of the season finale of The Killing has fans springing into action to come to the defense of Stephen Holder. Here is a sampling of what some of you had to say:
• "I don't believe Holder did it. I believe he is so anxious to get who ever killed Rosie, he would do something like [creating the fake photo] to provide the evidence to get him." — leah77
• "I don't buy Holder as being a crooked cop. I think he thinks the photo is genuine. How stupid would he have to be to fake the photo? He has to know it's only a matter of time before it's proven to be fake and then where is he? Out of a job and/or in prison." — jaydee
• "Holder definitely has substantial suspicion tied to him. However, it's obvious Richmond is Orpheus, so Holder definitely did not create Orpheus on Beau Soleil and frame Richmond as the user. There are too many clues that lead me to believe Holder did not frame Richmond. His forgery of that single image is for a different reason." — Jonathan M
Share your own theories about Holder in the Stephen Holder Open Thread. You can also explore the entire The Killing Talk forum to join conversations about all of the other suspects in the case, as well as about all the Season 1 episodes of The Killing.
Read More