What You're Saying About Darren Richmond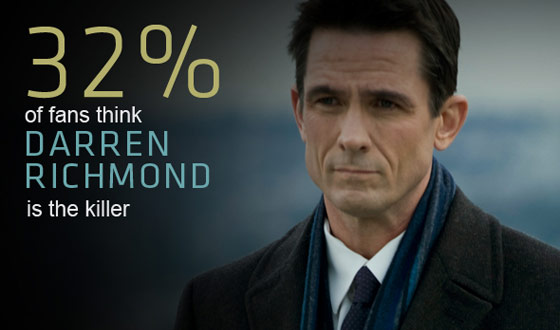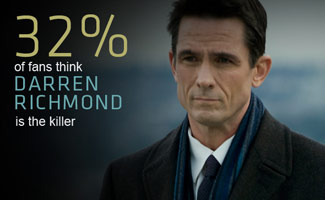 The events of Episode 12, "Beau Soleil," turned the attention of The Killing fans to a new suspect in this week's Suspect Tracker poll: Darren Richmond finished in the top spot for the first time with 32% of the vote. Here are some of your thoughts on why Darren is a prime suspect:
• "The basic stuff is pointing to Richmond. Why would he say to Linden that he knew without a doubt that Bennet was innocent? Because he's the killer. Campaign car. E-mail account closing on the day Rosie went missing. It's all adding up." — Eric B.
• "Darren is psychotic when it comes to his wife and her death. He is in denial and feels guilty for her death thus this area is one which is extremely depressing for him. On the outside he seems to be dealing with it just fine… but there is more to it than that." — icefox009
• "The pictures of him with the girls are pretty damning evidence that he is not the good guy he has been portrayed as." — Gail C.
Share your own theories on why you think Darren is (or is not) the prime suspect in the Darren Richmond Open Thread. And be sure to explore the entire The Killing Talk forum to join conversations about all of the other suspects in the case, as well as about all 12 episodes of The Killing so far. The season finale of The Killing airs this Sunday at 10PM | 9C on AMC.
Read More