Games, Polls & Quizzes
The Killing Suspect Tracker: Week 11 Results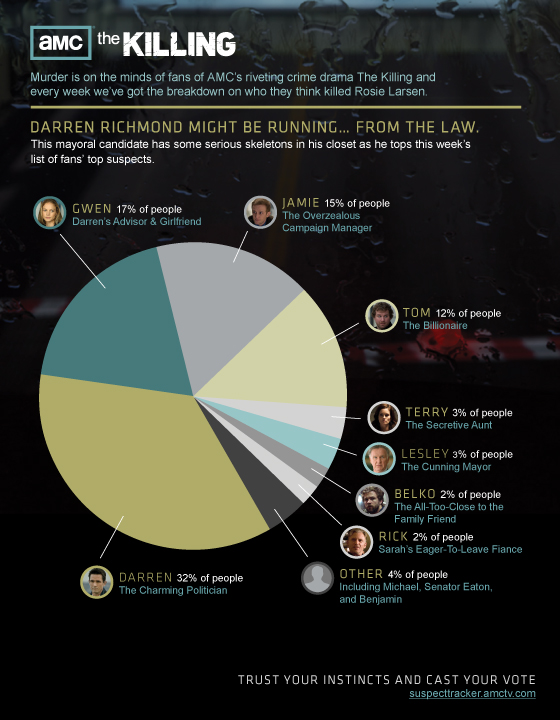 After two weeks of being very divided about who killed Rosie Larsen, following Episode 12 of The Killing, fans were quite clear about who their prime suspect in the case is: Darren Richmond, who finished with a commanding 32% of the vote.
With just one episode left in the season, who do you think killed Rosie Larsen? Visit The Killing Suspect Tracker to cast your vote and share your theories. And don't miss your final chance to enter the weekly drawing to win an iPad — the entry period ends this Sunday night at 9:59PM | 8:59C.
The season finale of The Killing airs this Sunday at 10PM | 9C on AMC.
Read More