Press
The Killing Is TV Guide's Top Pick; Hollywood Reporter Forecasts Emmy Noms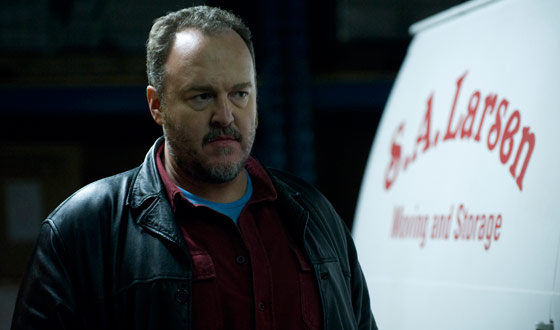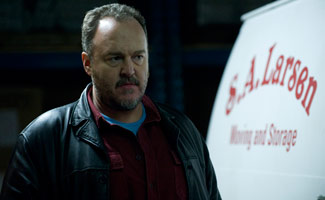 This week, TV Guide talked up The Killing as its No. 1 show to watch during the next two weeks, The Hollywood Reporter deemed both the show and Mireille Enos worthy of Emmy nominations, Mirelle Enos was profiled by The Associated Press and Joel Kinnaman taked to New York magazine. Read on for more:
• The Killing lands at No. 1 on TV Guide's "What's Worth Watching" list for the next two weeks, as "this gripping case coming to a shocking close." (No Link) The show is also the Orange County Register's top pick for what it's watching this week.
• The Hollywood Reporter thinks The Killing could get a spot in the Emmy best drama competition. THR also considers Mireille Enos to be a contender for a best actress nomination, citing her "stark, ethereal beauty and understated take on the female-cop prototype."
• The Associated Press profiles Mireille Enos, writing that The Killing's appeal "could only be enhanced by meeting its star."
• Joel Kinnaman talked to New York magazine about Stephen Holder in general and his goatee specifically: "That's probably a two-and-a-half-month goatee. Doesn't come easy for me, ya know."
• TV Guide gets some of Stephen Holder's backstory from Veena Sud, who says he grew up "around Aberdeen, outside of Seattle, where Kurt Cobain is from. So he's very much cut from the same cloth — a white kid who identifies with rap and urban culture."
• Michelle Forbes talked to Backstage about her career as a character actor, saying of The Killing: "I'd been looking, maybe even on a subconscious level, to play a working-class mother for some time."
• The Killing writer and producer Jeremy Doner tells the Detroit Free Press what he likes about the show: "Every event has a ripple effect that really sets things off in very different ways for all the characters."
• The Orlando Sentinel chose The Killing (and AMC's The Walking Dead) as the season's best new series, saying it "brought grim glory to the spring schedule."
• Canada's CanWest News Service declared simply, "After nine weeks, it can be said: The Killing is the most resonant, powerful dramatic debut that I can remember."
• TheaterMania has photos of Mireille Enos and Brent Sexton, who both participated in a reading of Alan Alda's play about Marie Curie earlier this week. The New York Times says the pair played friends of Curie who were concerned with her proximity to radioactive substances.
• For recaps and reviews of Episode 10, "I'll Let You Know When I Get There," check out The Atlantic, A.V. Club, Basket of Kisses, CNN, Crave Online, Daemon's TV, Examiner.com, Gather.com, HitFix, Los Angeles Times, New York, Poptimal, Salon, TV Fanatic, TV Squad and The Wall Street Journal.
Read More