What You're Still Saying About Belko Royce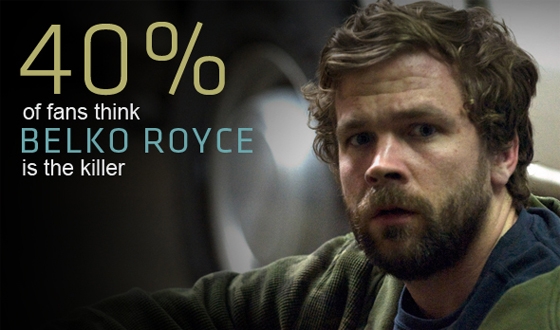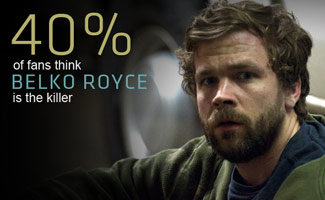 This week, fans of The Killing made clear via The Killing Suspect Tracker who they think is the prime suspect in the murder of Rosie Larsen: Belko Royce, who finished with the largest percentage of the vote (40%) of any prime suspect this season. Here are some more of your theories on why you think Belko did it:
• "I think maybe that Belko killed Rosie because he wants Stan to get back into the mob business. He has suggested on more than one occasion that he and Stan go "do something" about the teacher, and he was certainly enjoying watching Stan beat the crap out of him." — ol_dragracer
• "This guy is crazy! Last night he was punching a rock and was a bit too gung-ho about beating the crap out of Bennet. Belko seems to be stuck in his mobster glory days. Isn't anyone going to ask where he was on the night of the dance? " — kjh34
• "He always seems to be around lurking, listening and trying to please the Larsens. Terry does not seem to like him for some reason. He and Terry were the only family members home the weekend Rosie went missing. And her notepad in her room says, "Ask T about B"? Is that possibly Terry about Belko? " — Angela D.
Share your own theories on why you think Belko is (or is not) the prime suspect in the case in the Belko Royce Open Thread. And be sure to explore the entire The Killing Talk forum to join conversations about other suspects in the case and discuss every episode of The Killing.
Read More