What You're Saying About Belko Royce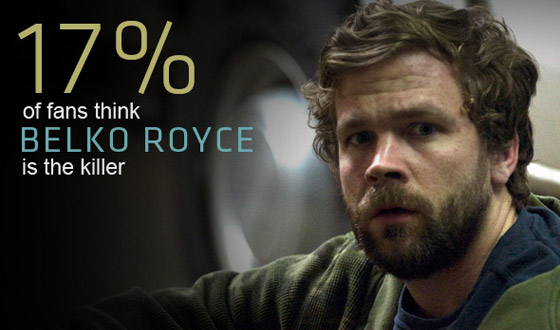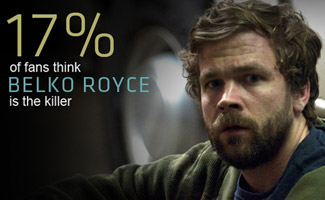 Fans continue to flock to The Killing Suspect Tracker to share their theories on the person responsible for killing Rosie Larsen. For the second week in a row, Bennet Ahmed finished as the fans' top suspect, but another character shifted into focus as a close second: Larsen family friend Belko Royce. Here are some of your theories on why Belko might be guilty:
• "Belko was involved in the killing of Rosie one way or another. He has been anxious to take care of somebody for the murder to honor his friendship with Stan from the get go… The cops said themselves that her body was cleaned with that one solution, indicating that it was a professional. Gee, what did Belko do for the mob with Stan all those years?" — 8OMMO8
• "Belko wet the bed until he was 17. That is a huge hint — what 17 year old wets the bed? Total emotional issues there — serial killer stuff… If Belko had a thing for Rosie, he may have killed her when he found out about her relationship, possibility sexual, with the teacher." — Steve Owen
• "He seems to be inserting himself in the investigation. By offering to find out for Stan who the police are questioning at the school, he looks like the hero, but is actually staying involved. That way he knows if police are getting close to him." — bagaloochy
Head over to the Belko Royce Open Thread on The Killing Talk forum to share your own theories on why you think he is (or isn't) the prime suspect in the case. And be sure to explore the entire The Killing Talk forum to join conversations about other suspects in the case, as well as to discuss every episode of The Killing.
Read More