The Killing Catch-Up Marathon Airs This Weekend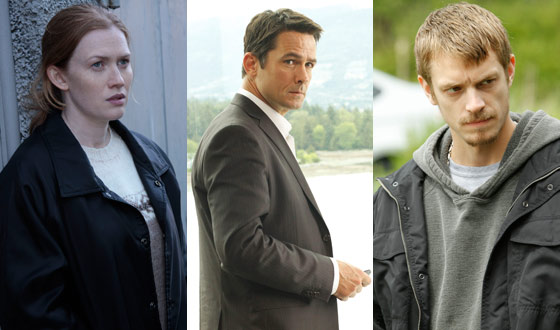 Missed an episode of The Killing, or want to see them all again? Then don't miss this weekend's The Killing Catch-Up Marathon. On Sun., Apr. 24, AMC will be airing the first four episodes back-to-back, beginning with Episode 1, "Pilot" at 10AM | 9C, followed by Episode 2, "The Cage" at 11AM | 10C; Episode 3, "El Diablo" at 12 PM | 11C; and Episode 4, "A Soundless Echo" at 1PM | 12C. Tune in later to see the premiere of Episode 5, "Super 8," on Sunday night at 10PM | 9C.
For more on-air alternatives, check out AMC's online schedule for encore presentations or your local cable provider for Video on Demand options. And don't forget that you can still catch the first four episodes online on AMCtv.com too for a limited time only. No additional episodes will air online this season so be sure to tune in for Episode 5 on Sunday night at 10PM | 9C.
Read More