Games, Polls & Quizzes
The Killing Suspect Tracker: Week One Results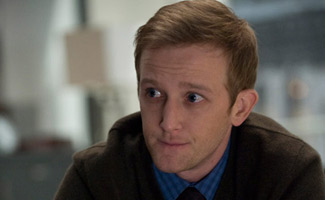 AMC invites you to join the investigation into who killed Rosie Larsen with The Killing Suspect Tracker. After each new episode of The Killing, you can delve deeper into the mystery of Rosie's death by casting your vote for who you think is the prime suspect in the murder investigation.
Following the two-hour series premiere this past Sunday, a clear week one leader has emerged: Jamie Wright, Darren Richmond's campaign manager.
Here are the week one results: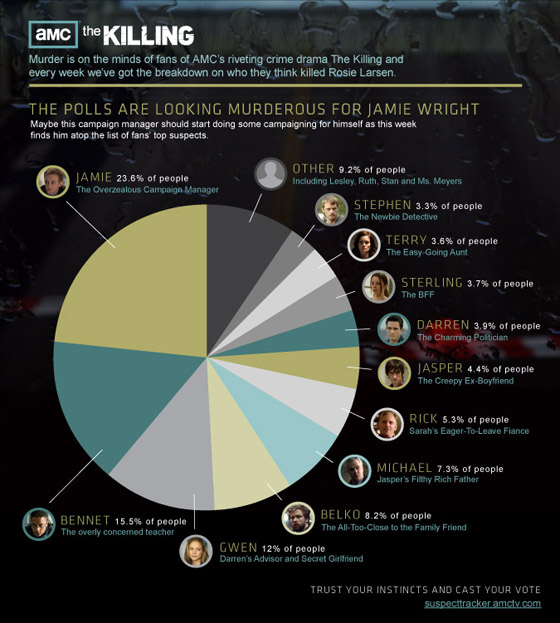 If you haven't chimed in yet, cast your vote now, and then find out how your choice compares with others: Results post in real time so you can always see which suspects are drawing the most heat from The Killing community. Plus, don't miss your chance to enter a drawing to win an iPad — one will be given away every week until the season finale. The Killing airs Sundays at 10PM | 9C on AMC.

Read More