Uncategorized
Q&A – Brent Sexton (Stan Larsen)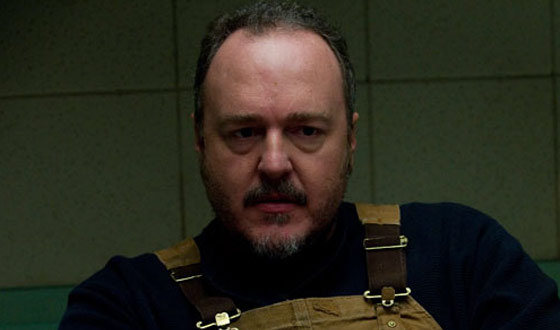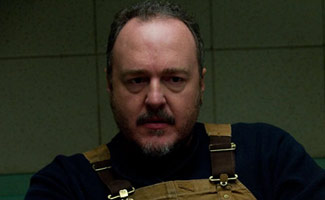 Brent Sexton, who stars as Stan Larsen in The Killing, has the daunting task of playing a father who is trying to cope with the tragic death of his daughter. In an exclusive interview with AMCtv.com, Sexton spoke about taking a break from playing cops and what it's like to work with kids on set.
Q: How did you first get involved with The Killing?
A: I got involved through Junie Lowry-Johnson and Libby Goldstein, the casting directors. Casting directors tend to be the unsung heroes in this business. When they first saw Forbrydelsen, the Danish series that The Killing is based on, they thought of me for this role. And for that I am forever grateful. I think they knew I could handle the level of conflict that this character had.
Q: You've played a lot of cops in the past. Is it nice to play a working class father for a change?
A: I was thrilled to play something other than a cop. A lot of times with cops, the conflict tends to be very surface, whereas with this role, in everything he's going through, the level of conflict is quite deep. To me, any character that is conflicted inside as well as outside of themselves is always a better role to play.
Q: Does playing a grief-stricken father ever start to get to you by the end of the day?
A: It can if you let it. Generally speaking, I think it's a good idea to stay conscious of any kind of energy or emotion that you're generating, whether it's at the end of a work day or just in your everyday life. With this role, you might find me playing guitar or meditating or watching Monty Python.
Q: How does working with kids change the dynamic on the set, versus working only with adults?
A: Everybody tries not to cuss as much. Or if they do cuss, they immediately cover their mouth, or pretend like they didn't say it.
Q: Even though you're working off a script, is it hard to do scenes where you have to talk to kids about death?
A: There is that scene where they have to tell the kids [about Rosie's death]. You can't keep it from them. At some point you have to tell them. This is something you really have no frame of reference for, and being the messenger of such a horrible message — you don't know how to do it until you do it, and Stan does it the best way that he knows how.
Q: You have a scene where you go to the morgue to identify Rosie's body. Was that difficult to shoot? What kind of direction did you get?
A: Stan's the kind of guy that, once he knows it's his daughter and he has his breakdown and rage at the site where they found her, from that point on he's decided to put his family first. He's decided to be the rock for his family and essentially suppresses his own grief. So during the morgue scene, yes, [emotion] definitely wants to come out. However, he won't let it happen.
Q: What's it like working with Michelle Forbes? Had you ever met her before the show?
A: When I heard that we were going to audition together for the show, I asked to talk to her prior so that we could get to know each other.
Click here to read an interview with Michelle Forbes, who plays Brent Sexton's on-air wife Mitch »
Read More