Press
AMC's New Crime Drama The Killing Premieres This Sunday at 9/8c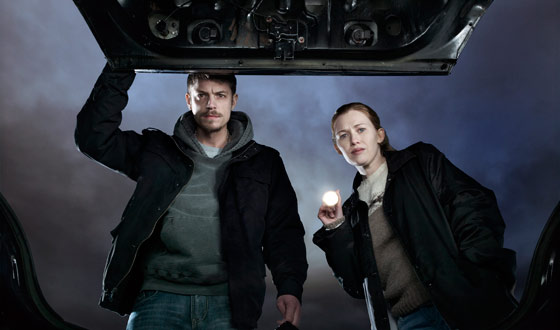 From the network that brought you Mad Men and The Walking Dead, and the executive producer of Cold Case, comes an addictive crime drama with dark twists, The Killing. AMC's newest series revolves around the Seattle murder of teenager Rosie Larsen, and the gripping police investigation it sparks. The facts of the case unfold against a backdrop of local politics, high school scandal, and a grieving family flattened by tragedy.
As leads turn cold and suspects multiply, the detectives race against time to find the killer. They soon discover that everyone is a suspect, every suspect has a secret, and every hour counts.
To learn more about the series, watch exclusive behind-the-scenes videos introducing the show's characters, including Detective Sarah Linden (Mireille Enos) and Darren Richmond (Billy Campbell). Then, get an early look at the show with The Killing sneak peek photo gallery and a four minute trailer.
AMC's The Killing debuts with a 2 hour premiere this Sun., Apr. 3 at 9PM | 8C.
Read More