Blog
Saul Good App Allows You to Interact With Chris Hardwick and the Cast and Creators of Better Call Saul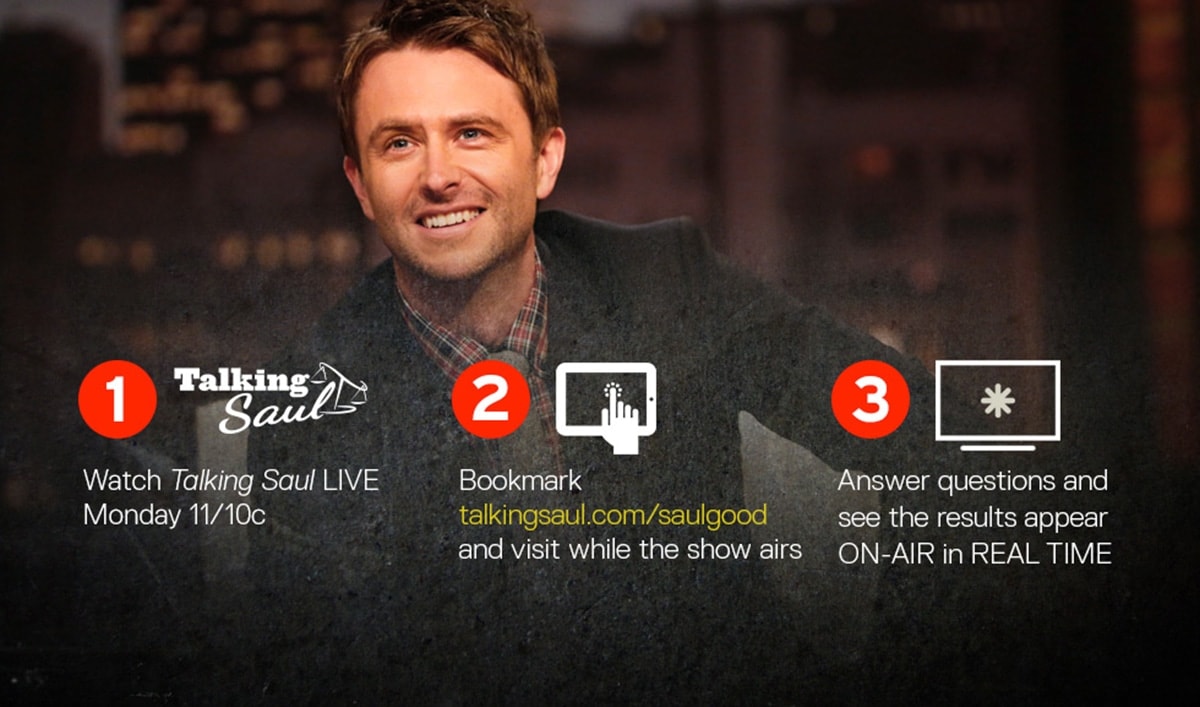 Looking for a way to interact in with Better Call Saul creators Vince Gilligan or Peter Gould? What about the one and only Mike Ehrmantraut, Jonathan Banks? The Saul Good experience gives you the chance to do just that.
Connect with host and super-fan Chris Hardwick and his special guests during the Season Finale of Talking Saul by going to Saul Good on your phone, tablet, or computer to answer real-time questions during the show. The results will be discussed on-air by Chris and his guests.
Talking Saul airs Monday, April 18th at 11/10c, following the Season Finale of Better Call Saul.
Catch up on full episodes on amc.com and the AMC mobile apps all season long, and stay up-to-date with all the latest news by signing up for the Better Call Saul Insiders Club.
Read More