Uncategorized
Talking Dead Premieres This Sunday 10/9c With Guests Scott M. Gimple, Greg Nicotero and Conan O'Brien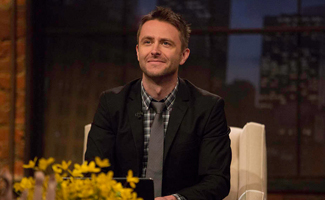 This Sunday at 10/9c, AMC's live The Walking Dead after show Talking Dead returns at 10/9c — immediately after The Walking Dead Season 5 Premiere, "No Sanctuary." Joining host Chris Hardwick this week will be The Walking Dead's Executive Producer, Writer and Show Runner Scott M. Gimple; Executive Producer, Director and Special Effects Make-Up Supervisor Greg Nicotero; as well as talk show host and comedian Conan O'Brien. They'll be taking questions live during the broadcast so log on to TalkingDead.com now to submit your queries. Then come back to TalkingDead.com the next day to check out exclusive video and photos from the episode.
Click here to visit TalkingDead.com
Talking Dead returns this Sunday October 12 at 10/9c immediately following The Walking Dead premiere at 9/8c on AMC.
Read More