Uncategorized
Play Dead With Chris Hardwick and Guests During the Talking Dead Premiere This Sunday 10/9c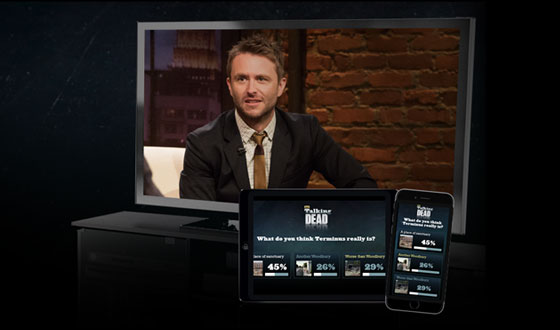 Looking for more ways to interact with Chris Hardwick and his guests during episodes of Talking Dead this season? Play Dead gives you just that chance. During each episode of Talking Dead this season, go to talkingdead.com/playdead on your phone, tablet or computer to answer real-time questions posed during the show. The results will then be broadcast on the show in real time, where Chris and his guests will discuss!
Click here to visit the Play Dead site now.
Talking Dead returns this Sunday October 12 at 10/9c immediately following The Walking Dead premiere at 9/8c on AMC.
Read More