Video
Watch the Talking Dead Season 5 Preview Full Episode on www.amc.com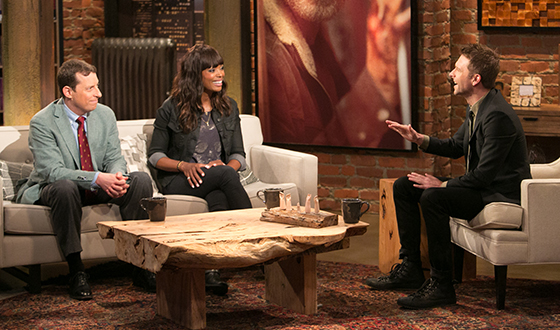 Over the July 4th weekend, Talking Dead host Chris Hardwick sat down with showrunner Scott Gimple and actress Aisha Tyler to discuss the upcoming season of The Walking Dead. In case you missed their insights on Terminus, naked zombies, and Gimple's favorite Walking Dead rumor, the full episode Talking Dead Season 5 Preview Special is now on www.amc.com (log-in required).

Want more from the Talking Dead Season 5 Preview? Check out…
Bonus Scene: Season 5 Preview Special
Scott Gimple discusses how some of the humans on The Walking Dead are as frightening as the walkers.


The Walking Dead returns this October on AMC
Read More