Games, Polls & Quizzes
Talking Dead Poll – What's the Best Place to Live During a Zombie Apocalypse?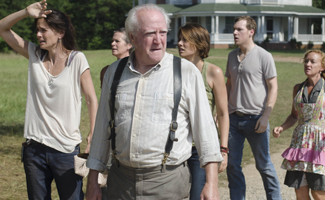 Fans of The Walking Dead have seen Rick and company try to ride out the storm in a variety of locations: Hershel's farm, Dale's RV, a campground. But what's really the best place to hide during a zombie apocalypse? Vote for the best choice available to the survivors then tune in to the Talking Dead live primetime special on Sun., Jul. 8 at 9/8c to see if fellow fans agree.
[poll id= 3576]
Read More