Games, Polls & Quizzes
Talking Dead Primetime Special Poll – Who Would You Want Fighting By Your Side?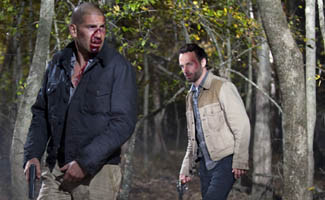 There's no shortage of savvy survivalists on The Waklng Dead. But if you could pick just one character to fight by your side, who would it be? Vote for your favorite walker-killer, then tune in to the Talking Dead live primetime special on Sun., Jul. 8 at 9/8c to see what your fellow fans think.
[poll id= 3575]
Read More