Press
AMC's Talking Dead Live After-Show Wants Your Questions About The Walking Dead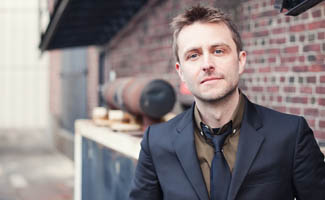 Attention The Walking Dead fans: Do you have a question about the series that you want answered on live TV? Here's your chance. AMC's Talking Dead, the live and fully interactive half-hour talk show for fans of The Walking Dead invites you to submit questions about the series in the comment section below.
Update: The show is now seeking questions for Executive Producer / Writer Robert Kirkman and Co-Executive Producer / Special FX Makeup Designer Greg Nicotero.
The Talking Dead after-show, hosted by Chris Hardwick, premieres Sun., Oct. 16 at Midnight/11c on AMC and will include a guest appearance by Executive Producer Robert Kirkman.
Read More