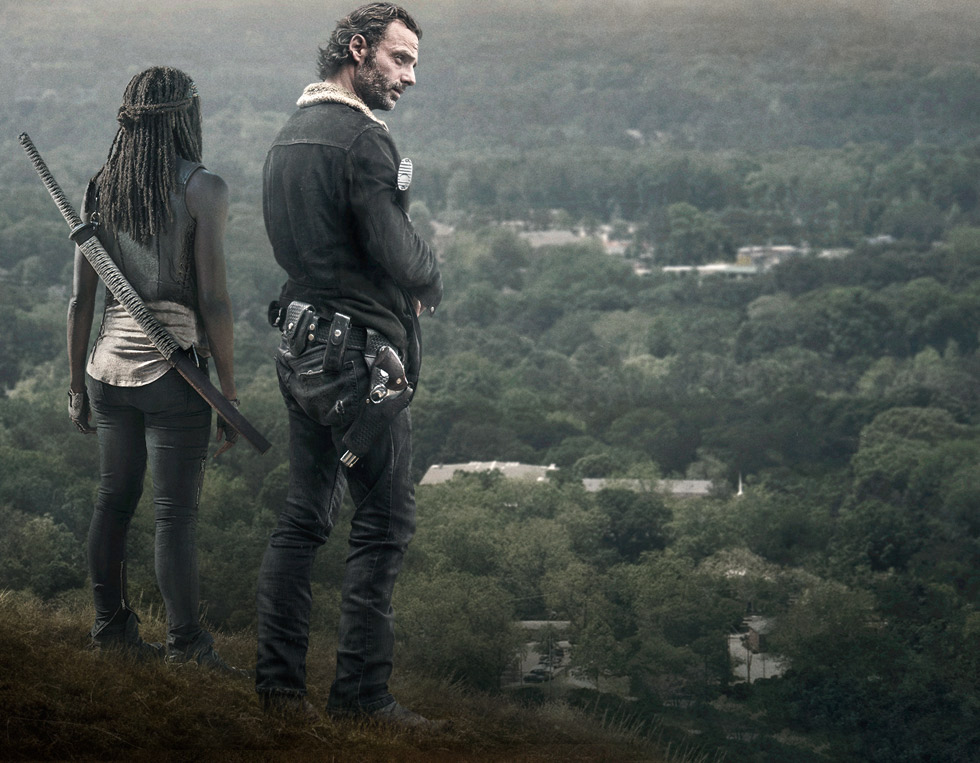 Your chance to have your burning questions about The Walking Dead answered live on Talking Dead via Skype!
The Talking Dead Season Finale airs Sunday, April 3 at 10:30/9:30c. Our guests will be Robert Kirkman, Creator and Executive Producer of The Walking Dead, Scott M. Gimple, Executive Producer along with Daryl himself, Norman Reedus. They will be taking fan questions via live Skype video calls. Want to ask a question? In order to be considered, add AMCTalkingDead on Skype and submit a Skype video message of yourself asking your The Walking Dead-related question, no longer than 20 seconds, along with your name, age and location. It's simple to send a Skype video message:

Get Skype
If you don't already have the latest version of Skype installed, download it (or upgrade) here.

State your question
Don't be shy — if you could ask the experts anything about The Walking Dead, what would it be?

Send a video message
Share your question by sending a video message to Skype ID AMCTalkingDead. If you don't know how to send one, learn more here.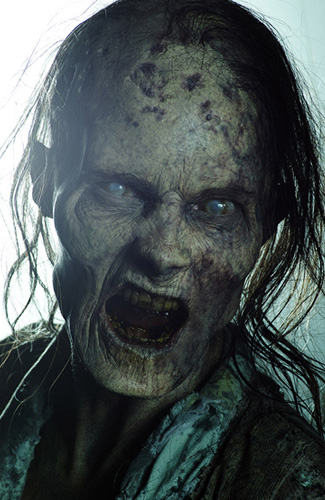 You can also submit a video by email to TalkingDeadVideoChat@outlook.com. Please include your name, age and location.
You must be at least 18 years old to submit a video and to be considered to appear in the Season Finale via live video chat. Video must be shot against a neutral background with no third-party logos or artwork, and no third-party music.
By submitting a Skype video message or video via e-mail (each a "video"), you are granting Vandam Productions, LLC. ("Producer") and Skype Communications S.a.r.l. parent, subsidiaries, licensees, successors and assigns a worldwide, perpetual, license to use your video (in whole or in part) in Talking Dead, in any other program, on www.amc.com and/or on any other website or medium. Producer's casting and selection of persons to appear in the finale is at its sole and absolute discretion, and by submitting a video there is no guaranty that you will be selected. Producer is in no manner responsible for lost or misdirected Skype video messages or videos.
Although you need not be a US citizen or legal resident of the US to submit a video and be considered to appear in the Finale, if you are visiting this site from a location outside the United States, please be advised that any information you provide may be processed in and transferred to the United States, where privacy protections may not be as comprehensive as those in the European Union or other locations. By using this website and/or submitting a video, you consent to this transfer and to the use of your personally identifiable data as described in the privacy policy and terms of use included below.
You represent that you are at least 18 years old, and that your video does not infringe upon the rights of any third party, and contains no inappropriate or offensive comments, libelous, tortious, or otherwise unlawful content. No foul language or disparaging comments, racial or ethnic slurs, etc. will be tolerated.
If you are selected to appear on the Skype video call during the live Season Finale, you will be contacted by Producer, and you will be required to sign a long-form appearance release prior to appearing in the Season Finale.
If you do not agree to or understand the above, please do not submit a video.
If you do agree and understand, please submit your Skype video message to AMCTalkingDead or a video via e-mail as set forth above.