Uncategorized
The Official Breaking Bad Store Has DVDs & Exclusive T-Shirts, Jewelry, Fatheads and More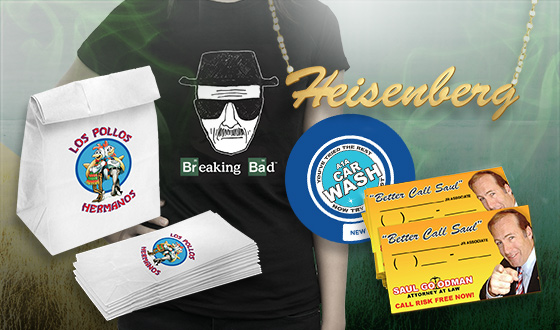 From Heisenberg necklaces to Los Pollos Hermanos lunch sacks, from A1 car wash air fresheners to Better Call Saul business cards, Sony Pictures Television's official Breaking Bad Store is the online destination for items related to the landmark TV series, and even a few things you hadn't considered: cufflinks of the show title's elemental symbols. Fans can also purchase any season of Breaking Bad on DVD and Blu-ray, and then, as an added bonus, receive an instant download of the season through UltraViolet.
The store is also the official home of Breaking Bad: Alchemy, a multi-touch book with over 120 pages of original content and more than 350 interactive elements. (The digital book has been updating throughout the final episodes.)
Visit BreakingBadStore.com to see the full range of items.
Don't miss an all-new episode of Breaking Bad this Sunday at 9/8c on AMC.
Read More