Unscripted
Small Town Security Q&A – Christa Stephens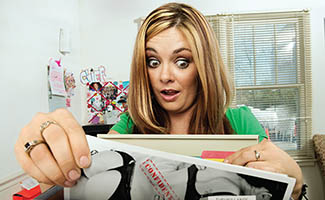 Christa Stephens, star of AMC's Small Town Security, talks about her burgeoning hip-hop career, the mud-bogger incident, and the musical sensation that is "Speecy Spicey Meatball."
Q: Can you tell us a bit about your rap debut?
A: That whole little ordeal just kind of happened. The guy who is rapping on the song is Chris Levar. He [was on] America's Got Talent. His music producer is a huge fan of the show. One thing led to another and they were like, "let's make a jingle!"
Q: Would you ever want to record an album?
A: Oh my god, yes.
Q: What do you think about Joan's song, "Speecy Spicey Meatball"?
A: I like it. It's catchy. It makes her happy, so it makes me happy.
Q: Let's talk a bit about the mud-bogging event. You've been riding four-wheelers for a while, yes?
A: Oh yeah. Since I was a kid.
Q: What do you like best about riding four-wheelers?
A: I'm a country girl. That's just kind of what we do for fun out here. We don't just go ride. If there's a big mudhole, we'll do doughnuts and sling mud all over each other.
Q: What was going through your mind when you got stuck in the mud?
A: I was laughing because I broke the truck. What was going through my mind was, "I hope he doesn't get mad that I just jacked up his truck." [laughs]
Q: This season you helped Dennis set up an online dating profile. Do you think it'll help his love life?
A: That's going to be the best outlet [for Dennis] to find someone. I think there's a lot of opportunity for him there [to meet people].
Q: How was it meeting Gilbert Gottfried?
A: Gilbert Gottfried was very, very cool. He was real quiet and calm and collected until he got into his "acting" mode. He was a very laid back and nice guy. We really truly connected and had a lot of fun together.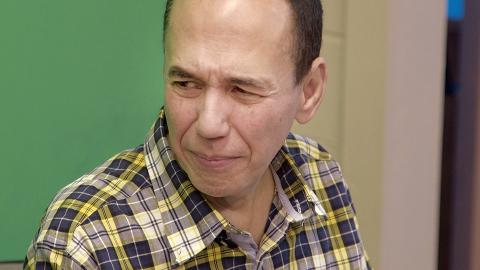 Q: What was your thinking behind bringing in Gilbert and your friend Ken as Joan's cohosts for "Joan Koplan's Forum?"
A: I was basically trying to bring in new people because the show's so damn boring. There needs to be someone different there. You don't get more different than Gilbert Gottfried. You don't get more different than Ken. He has multiple personalities. Everyone was calling in and was so interested in him.
Q: They add some variety to the show.
A: Yeah. I thought that was a good thing, but to be honest with you, I think that Joan is completely over [Joan's Forum]. I think there's really nothing we can do to make her want to do it.
Q: If you were running JJK, would you do anything differently?
A: I wouldn't do a damn thing. If it were me, I would turn it over to Dennis. He knows everything. I think he could keep the company going if Joan would hypothetically give it to him.
Q: Was it fun to work with Dennis and the rest of the team on the training video?
A: I loved it because I got to act. My whole life I've always wanted to be a singer or an actress. That gave me a little bit of insight into acting. I had a lot of fun with it.
Q: So you'd like to do more acting in the future?
A: Oh yeah. Absolutely.
Read an interview with Small Town Security's Dennis Starr.
Read More