Unscripted
Small Town Security – Brian Taylor on Gilbert Gottfried's Appearance and the Episode 304 Cliffhanger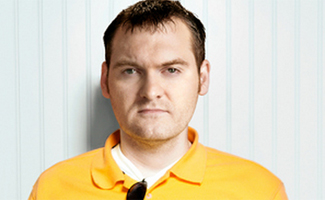 What's up, gang!? I'm back for the attack, to fill you in on Season 3, Episode 4 "Heady Times Part 1"!
Chief MIA? Gilbert Gottfried on Joan Koplan's Forum? Brian looking for another job? To Be Continued….? What the hell is going on!?
Who would've thought Small Town Security was going all "After School Special" on your ass and leaving you with a "cliffhanger" that Sly Stallone couldn't handle? It surprised us too, let me tell ya. Unfortunately, I can't go into any detail this week, you're gonna have to wait for Part 2 my friends.
As you probably know, trying to get Chief to go to the doctor is no easy feat. She can be one tough, stubborn lady, as you can't make her do anything that's necessary or important. It can be sooo frustrating at times, as she truly is like a little kid. According to Chief, she's been this way since she exited the womb over 60 years ago. That's how I coined the phrase: "She's a little girl with big girl needs."

What was it like hanging with Gilbert Gottfried, you ask? I have no idea, he came and went like the wind, so I never saw the dude. I don't know how Christa does it, I really don't. She has some sort of freaky voodoo powers of some kind, as she somehow was able to bring a goat to the office for Season 2 and she somehow convinced Gilbert Gottfried to go on The Joan Koplan Forum for Season 3. What's next?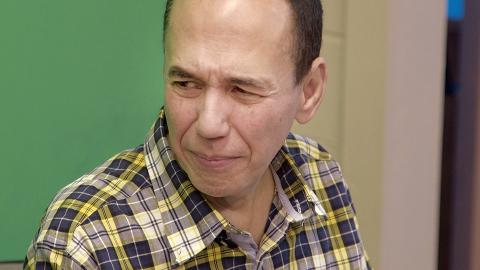 There's something else you probably don't know about Christa, she's crazy good with those scratch-off lottery tickets. This is what Christa does when she's not busy in the office (which is often) — she scratches off those lottery tickets. Christa and I have joked many times that if we could harness her lottery-winning power, she could be dangerous, almost to an X-Men level. She's never kept tabs on her winnings, but she always comes out ahead.
Looking for another job was so freaking bizarre. I've been with JJK Security for over 8 years now, which is nearly 50% of my entire time I've been in the work force. That's a long time to be with one company and trying to impress a new employer is something we as humans hate doing. We hate change, we like being in our comfort zone. However, nothing lasts forever and that's what you have to tell yourself. If there's only one thing you actually learn from my weekly blog, it's this: You have to embrace change when it hits you in the face. Don't be scared. If we don't accept change and try new things, we as a species will cease to exist. You never know, boys and girls, you just might like a little change in your life. We all have to jump into the deep end sooner or later and what was witnessed in this episode was just me getting my feet wet, as we should always plan for the future.
I will say I did enjoy hanging out in Mr. Worley's office. You probably couldn't tell, but his office was loaded down with Georgia Bulldog paraphernalia. Here in the south, college football reigns supreme and I, for one, am a HUGE Georgia Bulldog fan. Actually, Irwin and Christa are too, while Joan and Dennis could care less. Irwin is a Georgia Tech Yellow Jacket supporter, as he's sung their fight song on two different episodes now. Sadly, Christa is a huge Alabama Crimson Tide fan. We get into big, fun debates at times, arguing which team is going to win or which player is better; it gets heated here in the office.
OK enough nonsense; let's get back to that cliffhanger. Why is Chief skipping out on the Forum and where the hell is Irwin? It was quite the mystery for us, as Chief always keeps us in the loop about everything. She even tells us how many times she goes No. 2 in a day, so if you were freaking out over this ending, you were not alone.
Just hang in there, as next week we'll extinguish those burning questions from "Heady Times Part 1".
[The viewpoints expressed in this post are not endorsed, sponsored, or associated with AMC, its employees, or its affiliates, but rather are the personal viewpoints of the authors themselves and are intended for entertainment purposes only.]
Read More