Uncategorized
Small Town Security's Joan Koplan Answers Fan Questions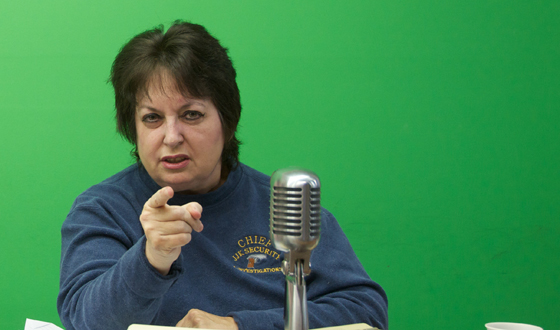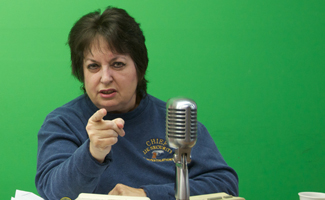 Joan Koplan, star of AMC's Small Town Security, answers fan questions about her sexual aura and Irwin's hoarding issues.
Q: Hey, Joan! What would you say a typical day in your life is like? We've seen you in the office at JJK and out on patrol with Lt. Croft, but there must be more to your days than this. Spill!
—Catherine Cantieri
A: That's about it. I go home, and then I eat, and then I get ready to go out and patrol and I think about how soon I can go to Beverly Hills. [Laughs] I love Beverly Hills. My daughter lives there and I love being there. I think it's the most exciting place in the world… So, I usually have Beverly Hills on my mind 24 hours a day, really.
Q: Hi Joan! Has Irwin returned to his hoarding ways as you predicted? —genius
A: Yes, yes, yes. I knew that would happen. The way Irwin cleans is he'll take out all the sh*t from one room and he'll go put it in another room, and then when it's time to clean out that room, he'll take the stuff from that room and either put it back in that room that he took it out of or find a new spot. My house is a pig's pen again and his personal office here is a pig's pen and he's not going to change. That's the way he is and that's what I've got to live with is a pig's pen. As a matter of fact, I'm seeing newspapers now in new places. It's crazy. He found a new spot in the garage and now I found some in the back of the china cabinet.
Q: How does dancing make you feel sensual? —Ritza Nicole
A: I think dancing is as fantastic as Beverly Hills is. I put that in the same category. Depending on what song it is, my soul jumps into the song and it's like I become the song, so all the sexual parts and I become the soul of the song, which is part of the sexuality.
VIDEO: Joan and Irwin Discuss Lt. Croft
Q: Do you and Captain have any kids? —Mary Stephanie
A: Yes, we have two daughters. One is 27 almost 28 and the other is 29. One lives in Atlanta, the other lives in Beverly Hills.
Q: How does your husband handle the mind-frame of Dennis? Is there any jealousy there? —Jpollieann
A: Well, yes, there is jealousy… I don't understand the Captain's jealousy because there is nothing sexual between [Dennis and me]. We're good friends, and I know that he's in love with me, but I love him more like a relative or a child. Dennis comes over a lot and cooks for us, and does a lot of good things for us.
Q: First of all, you are the funniest broad on TV! Second of all, why do you enjoy getting Lt. Croft all hot and bothered so much? Do you like knowing that you could have him at any given time? —teacupcabaret
A: I like doing that because that's always been a turn-on to me. I have a sexual aura around me… and I'm capable of turning people on. I've managed to find out a lot of people's sex lives that I would never tell anybody. I found out the sex life of my grandmother, and my mother-in-law told me her sex life years ago, so that's kind of a talent of mine. I could probably get sexuality out of a nun if a tried.
Read an interview with Lt. Dennis Croft in which he answers fan questions.
Read More