Uncategorized
Q&A – Ken Druckerman (Executive Producer of Small Town Security)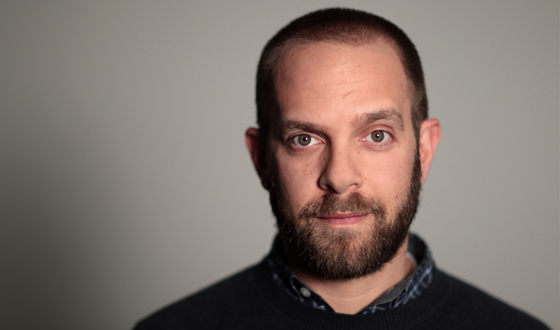 Ken Druckerman, Executive Producer of AMC's Small Town Security, reveals exactly how the series came about, and the third cast member in love with Joan.
Q: How did you first learn about JJK Security?

A: One of our agents is a guy named Matt Saul. Matt is originally from a town in Georgia called Dalton… and Dalton is next door to Ringgold. So he knew as a kid that the Koplans were "characters." Joan is also the kind of woman who doesn't forget when a local boy moves to Hollywood and becomes a big-shot talent agent. So she kept in touch with Matt, and always said, "You should make me famous one day!" Matt told her that the best thing to do would be to put herself on tape… so he could share it with a producer — that's me. It was basically an hour of raw footage of everyone just hanging out in the office… but as I watched and listened, I noticed this stranger-than-fiction quality to the dialogue. For example, there was a long debate about the size and shape of male and female genitalia — and whether or not, with enough manipulation, the female sex organ could shape-shift into the male sex organ, and vice versa. The conversation had an unreal quality to it, yet I could tell that it was entirely real. I had to meet them right away!
Q: Was there one particular moment that made you decide "we need to put this workplace on TV"?
A: When I went down to film some sample footage at JJK, I honestly thought that it would be a really fun process and that I might be able to make a really funny tape… but I had serious doubts. The footage that I shot in that one day was funnier and more engaging than anything I had ever shot before, but I still couldn't tell if it was just funny and interesting to me. At the time, I was working with a brilliant filmmaker named Mike LaHaie… so I asked him to look at the footage and to see if he could cut something together. A couple of weeks later, he showed me a 10-minute clip that he had assembled, and it was amazing! I knew at that moment that we would be able to sell the show.
Q: Tell us about the first time you met Joan.
VIDEO: Commercial for JJK Security
A: When I first met Joan, she was seated at her throne in the front office. Lambchop was grinding against her leg, and Irwin and Dennis were on either side of her, attending to her needs. She stared me right in the eyes and said, "Are you gonna make me famous or what?" I said I would try, and she started crying and told me that she loved me.
Q: Which member of the JJK team makes you laugh the most?
A: Irwin Koplan has the greatest natural gift for comic timing that I have ever seen in my life. His pauses and his deadpan humor seem entirely natural and unintentional. It's the most magnificent thing to watch.
Q: What is the one thing about each person from JJK that you want fans of the show to know?
Joan thinks farts are so funny that she pees in her pants when she hears a particularly good one. She has a temper, but she also has a warm heart and showers those around her with love. Irwin is a hoarder who purports to know where to find any object in his "pile" at a moment's notice. He is also one of the kindest, nicest, and most decent men that you'll ever meet. Dennis is a gifted observer of people, both on the job and in the few minutes that he spends away from work. His dedication to the job is simply unparalleled. Brian is the somewhat serious "straight man" in comparison to everyone else in the office — but he knows how to land a joke. Christa thought for many years that the expression "quarter to" — like "it's a quarter to five o'clock" — meant that it was 25 minutes before the hour. She's also sweet as a peach and sharp as a tack, and wants to help everyone around her in any way that she can. Lambchop is intensely loyal to Joan, to the point that you can't approach her unless Joan tells Lamb it's okay. I truly believe that Lambchop is as in love with Joan as Irwin and Dennis are, so in a sense it's a love square rather than a love triangle.
Q: Is there anything you hope viewers will take away from the show?
A: I want folks to be lured in by the fact that these characters are so unusual — but then I hope they will also see how wonderful and unique and funny they are, how comfortable each of them is in their own skin, and how much they care for and love each other, almost as if they are an extended family.
Click here to read an interview with Joan Koplan.
Read More